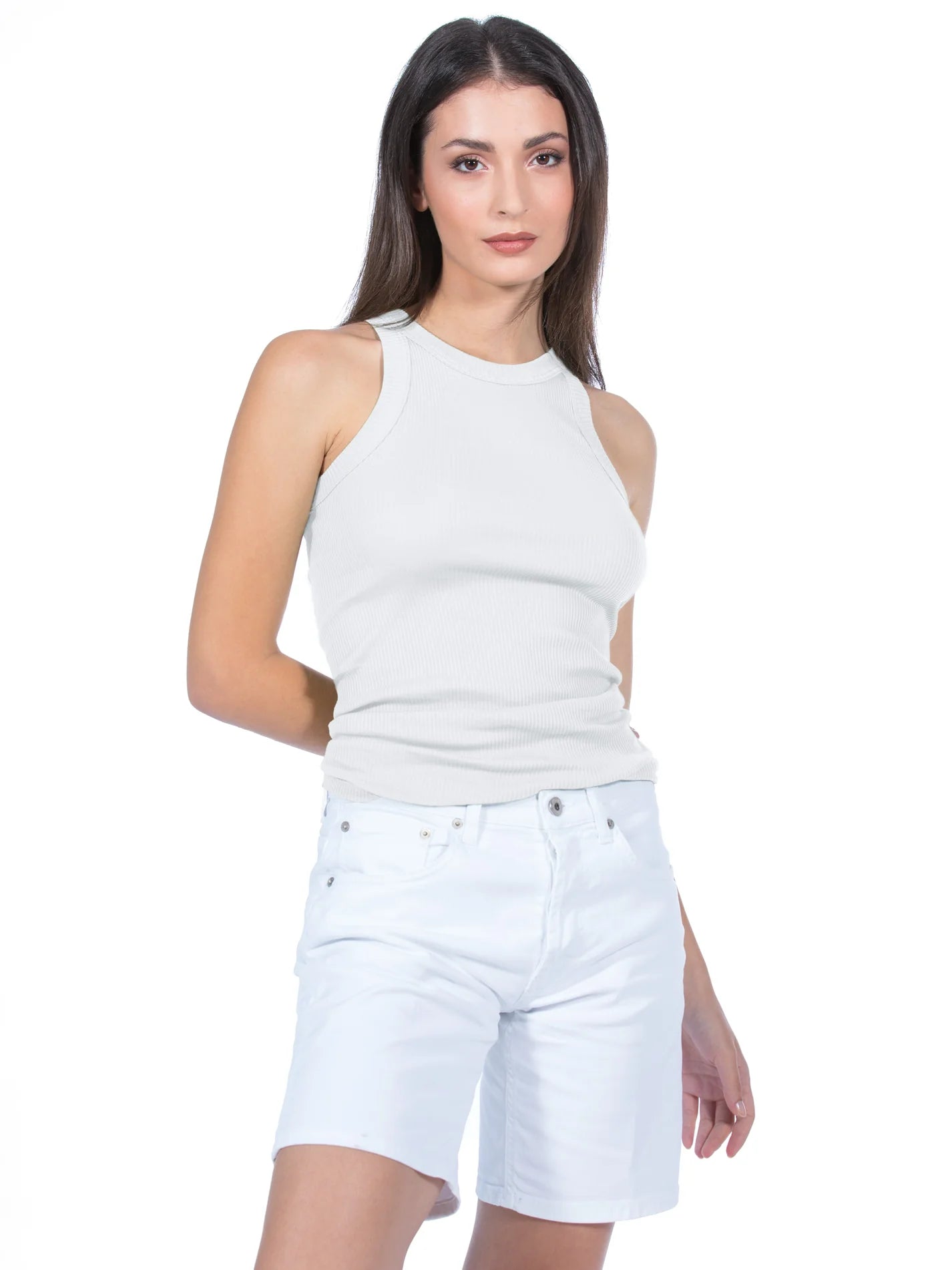 EGi Collections - Racer Back Tank Top
Seamless rib knit made from 100% Mako cotton ideal for Summer wear. Light, comfortable, breathable with excellent absorbency.
Proudly made in Italy since 1966, EGI Collections offer the finest quality knits for under and outerwear. These beautiful garments are made of the highest quality Mercerized Cotton, Wool/Silk, Micro Wool, and Micro Modal. There is a wide choice of timeless, trans-seasonal styles and classic colours with EGI.