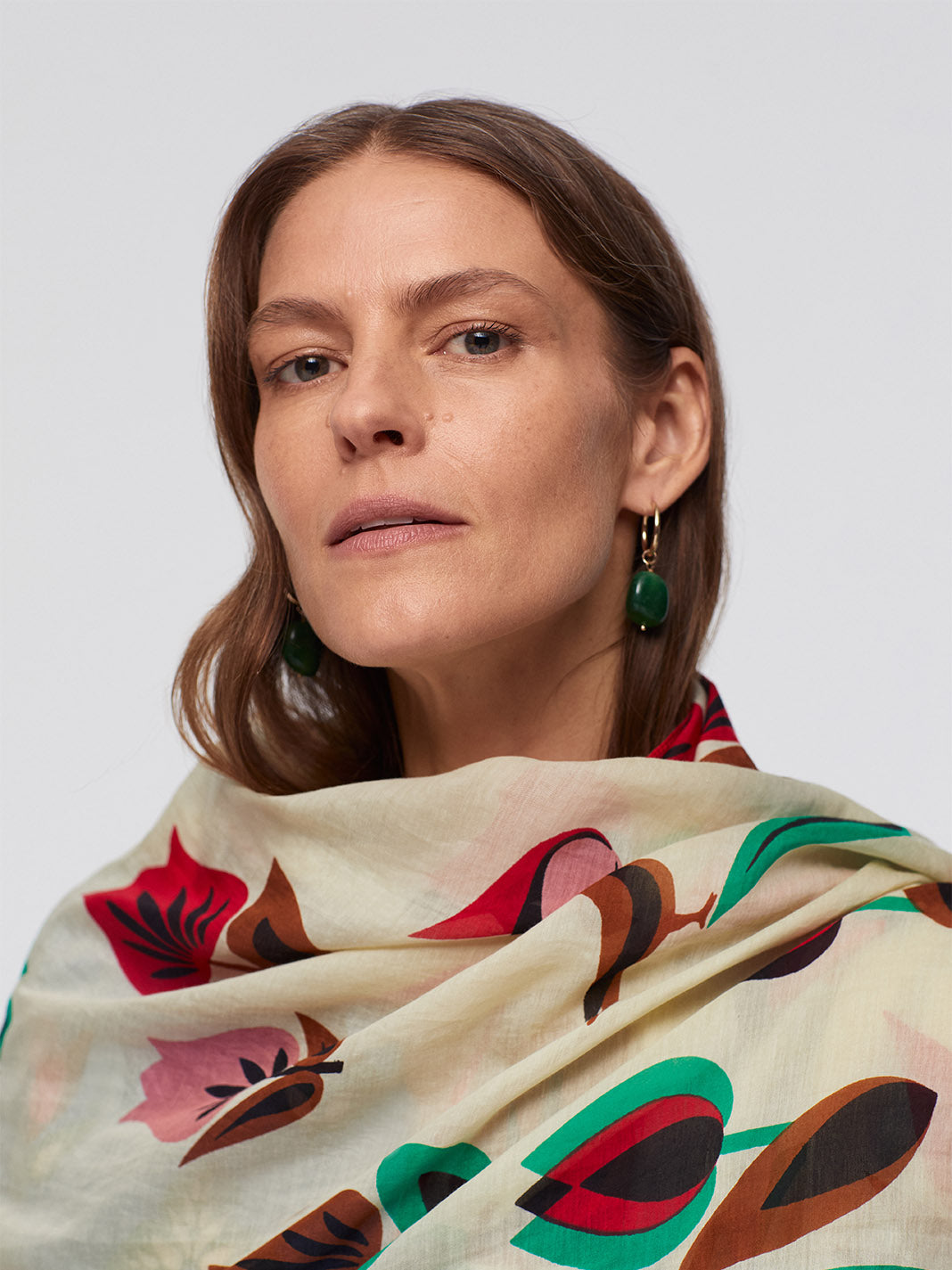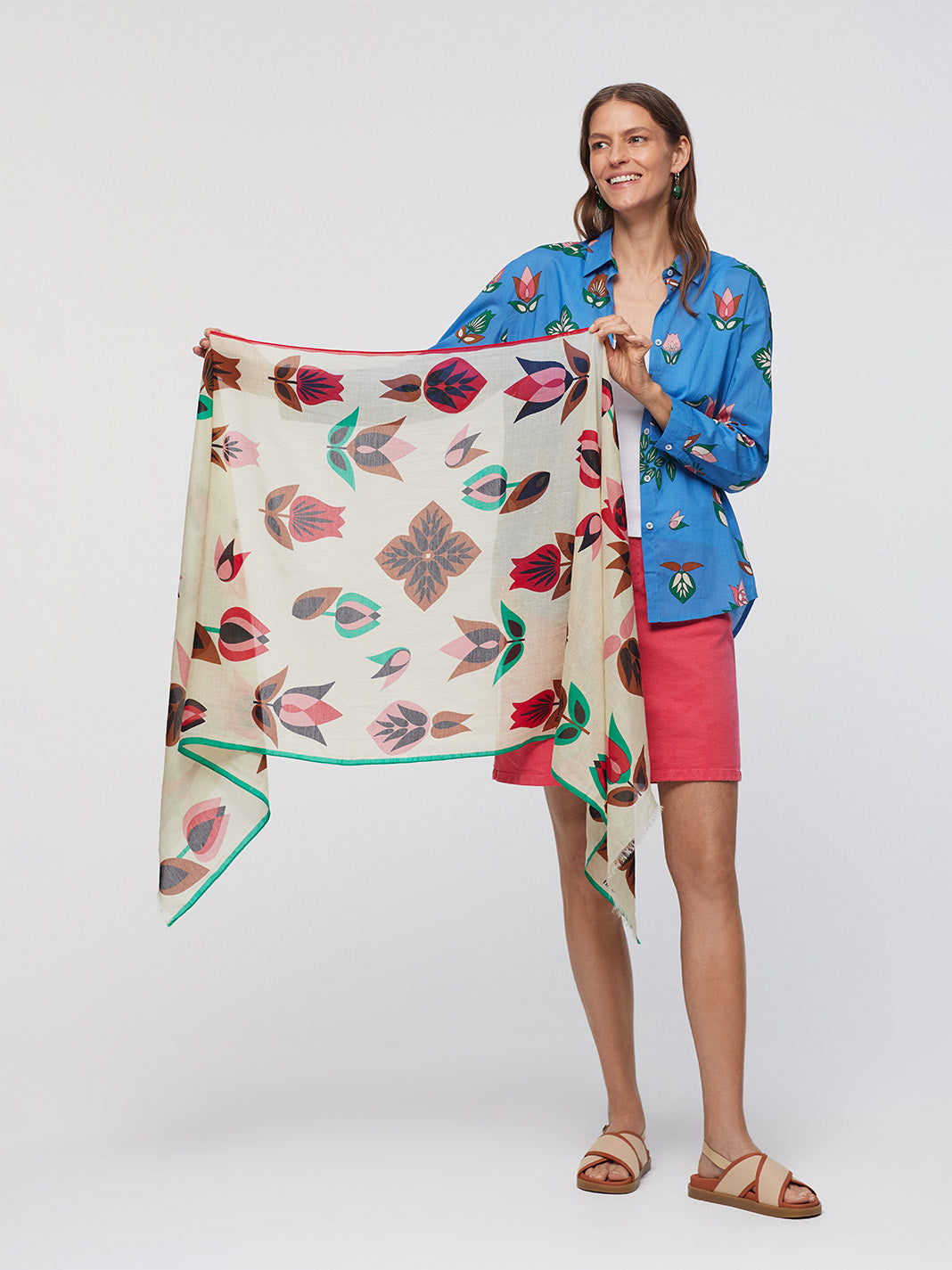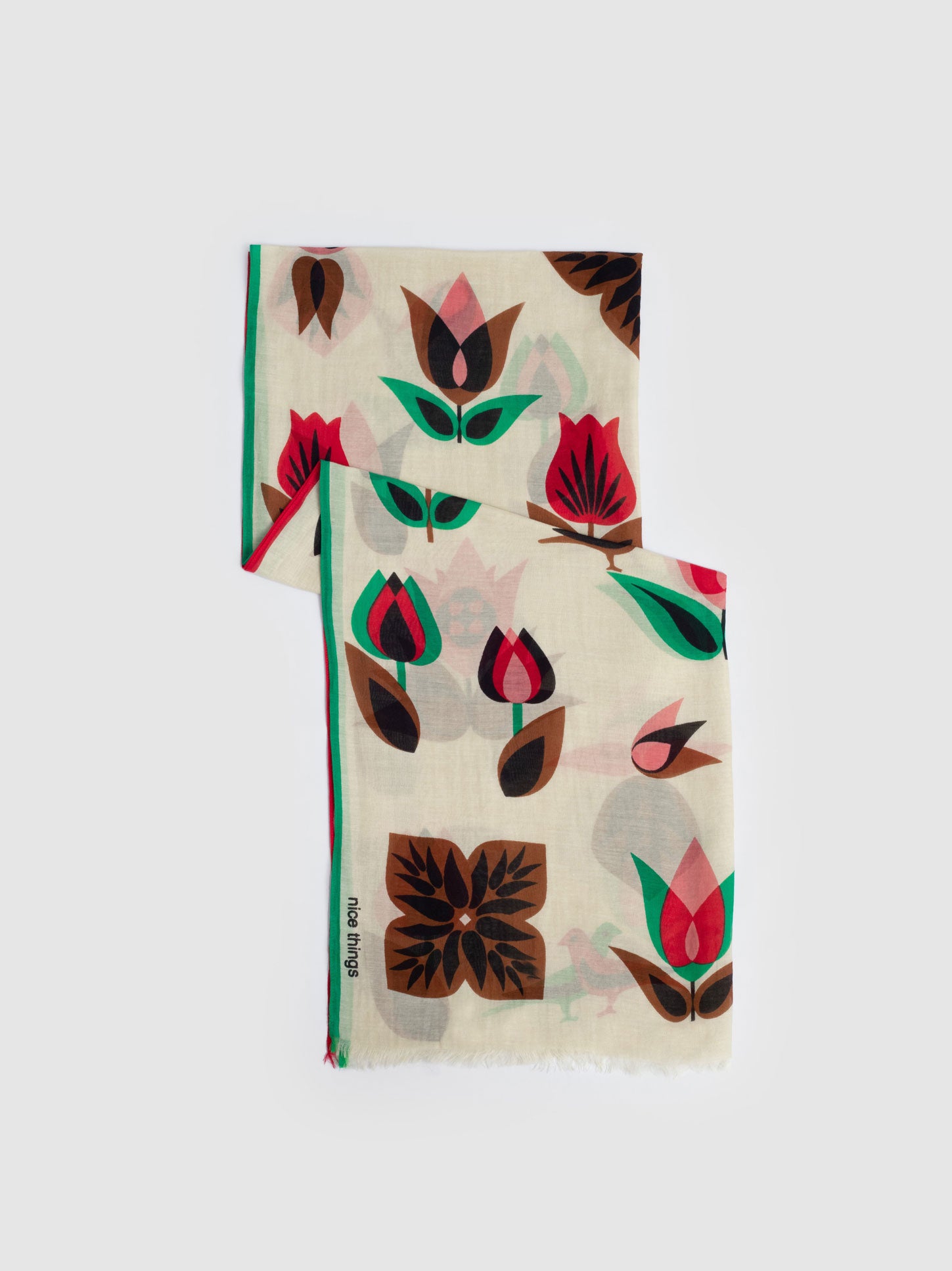 Nice Things Paloma - Pop Garden Scarf
Discover the luxury of Nice Things Paloma's Pop Garden Scarf, delicately crafted from an exquisite blend of 75% cotton and 25% silk. Delicately adorned with a painterly print of various blooms on a single-hued background, and finished with a contrasting edge, this scarf is sure to turn heads wherever it goes. Adorn yourself in effortless sophistication with this gorgeous accessory.
75% cotton and 25% silk.
180cm by 70cm.