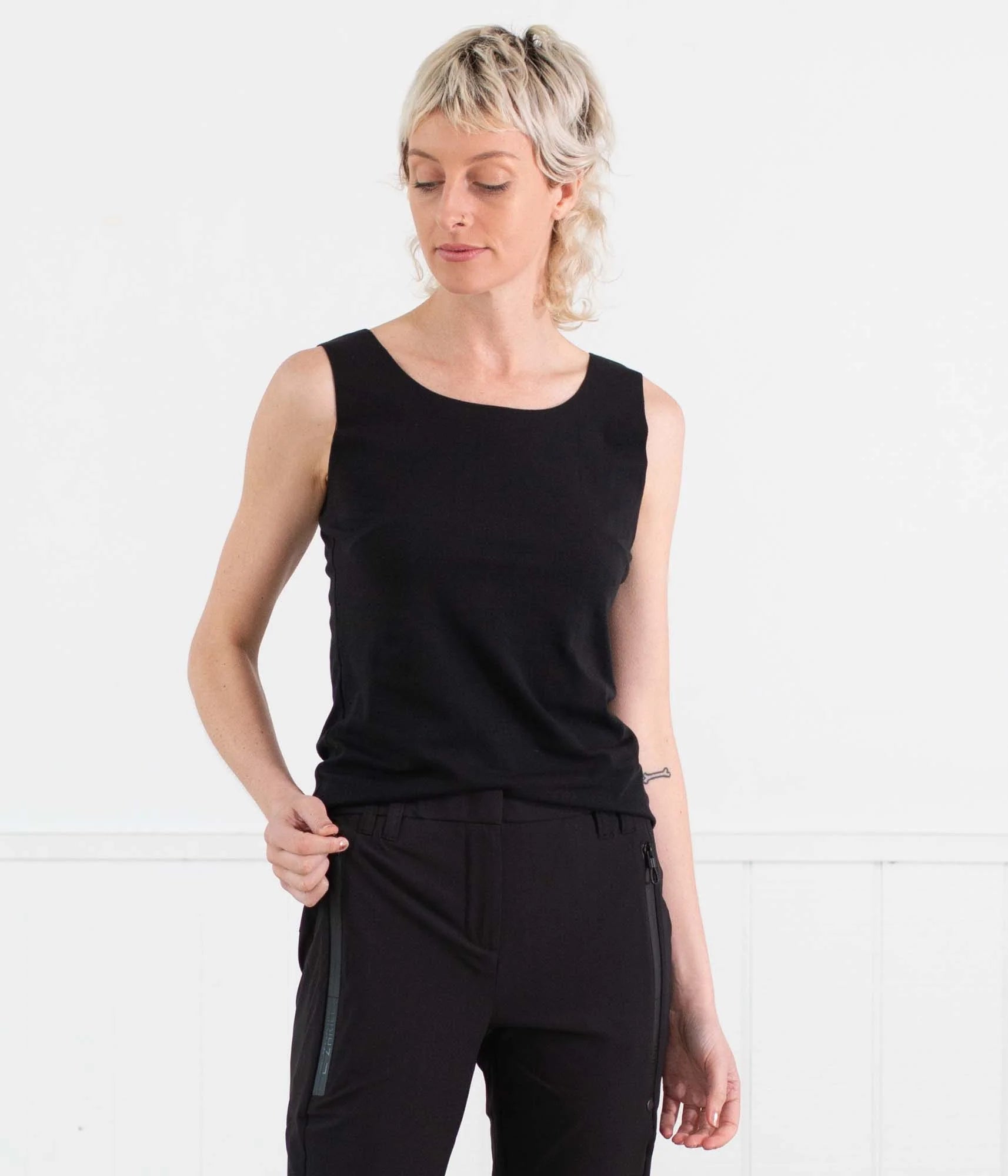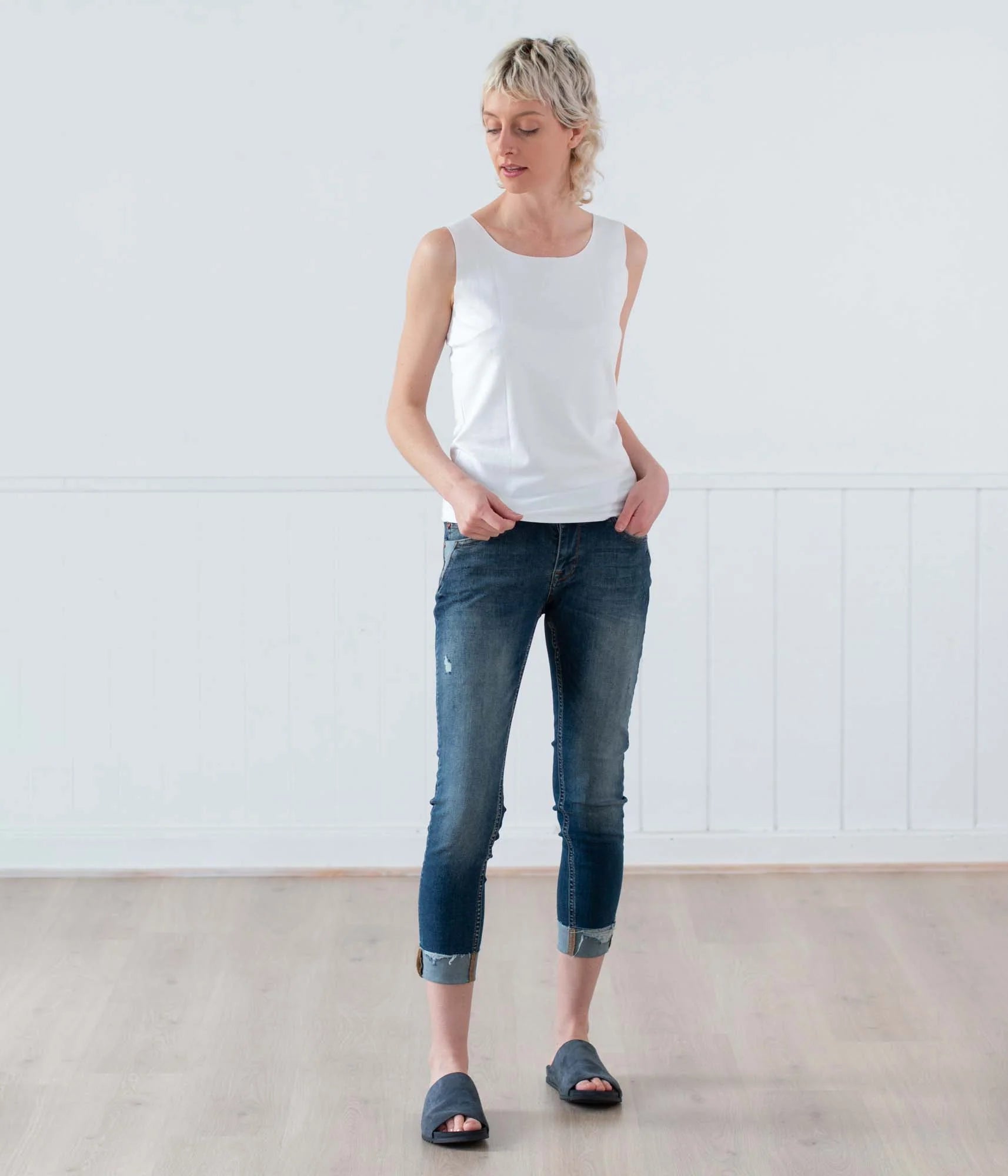 EGi Collections - V-Neck Reversible Tank Top
Women's Camisole and Tank made of 100% Filo di Scozia Cotton with luxurious thick cotton macramé lace trim.
"Filo di Scozia" is the most luxurious yarn, obtained exclusively from the finest noble varieties of long-staple cotton, and has unique characteristics such as brilliance, softness, silky feel, and maintains these characteristics over time.
The garments from this precious fabric are smooth and sheen, have good absorbency and dry readily, pleasant and cool against the skin. Tubular knit fabric, pleasantly stretchy without side seam.
Wrap yourself in a luxury, you will love it.
Proudly made in Italy since 1966, EGI Collections offer the finest quality knits for under and outerwear. These beautiful garments are made of the highest quality Mercerized Cotton, Wool/Silk, Micro Wool, and Micro Modal. There is a wide choice of timeless, trans-seasonal styles and classic colours with EGI.
85% Cotton and 16% elastane