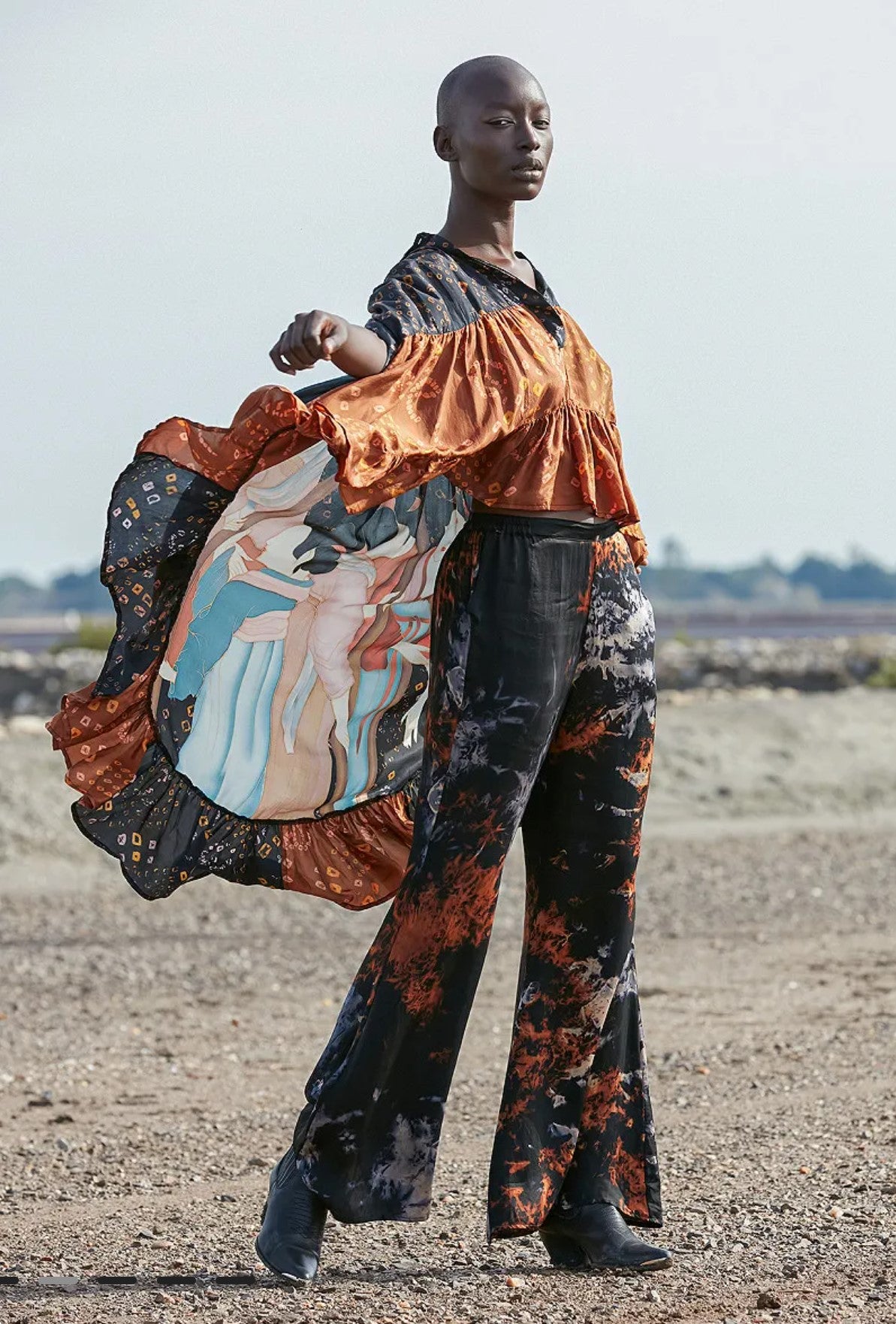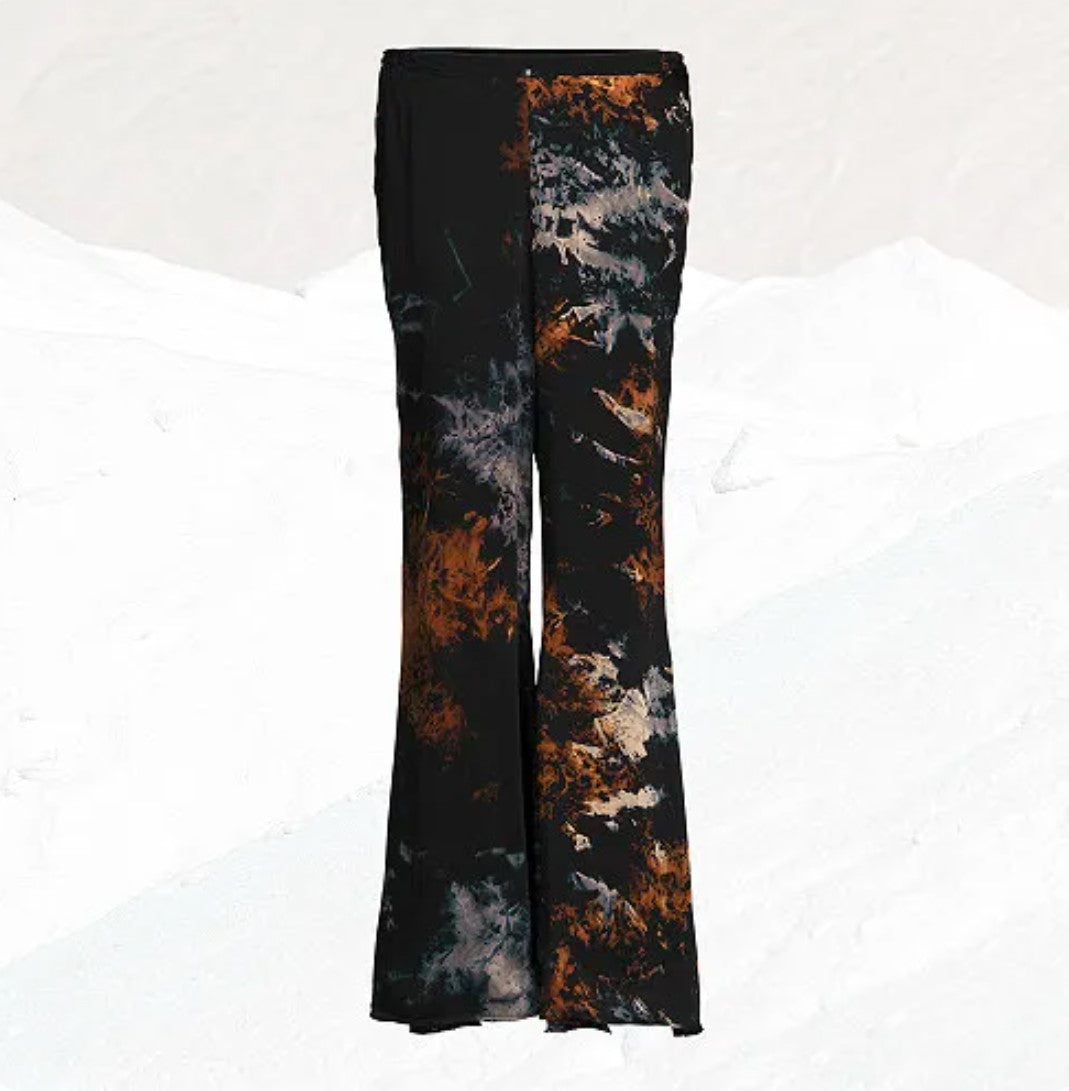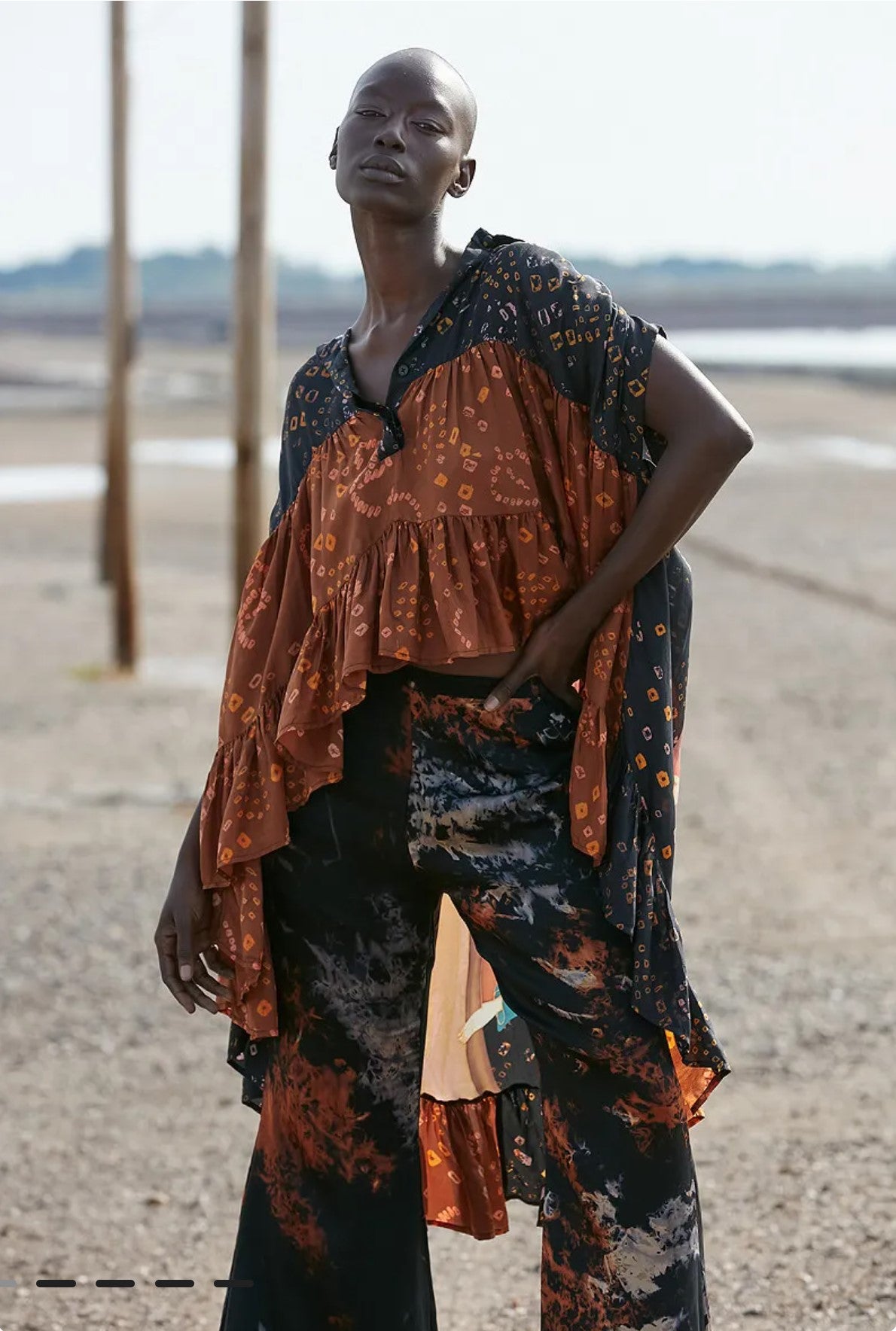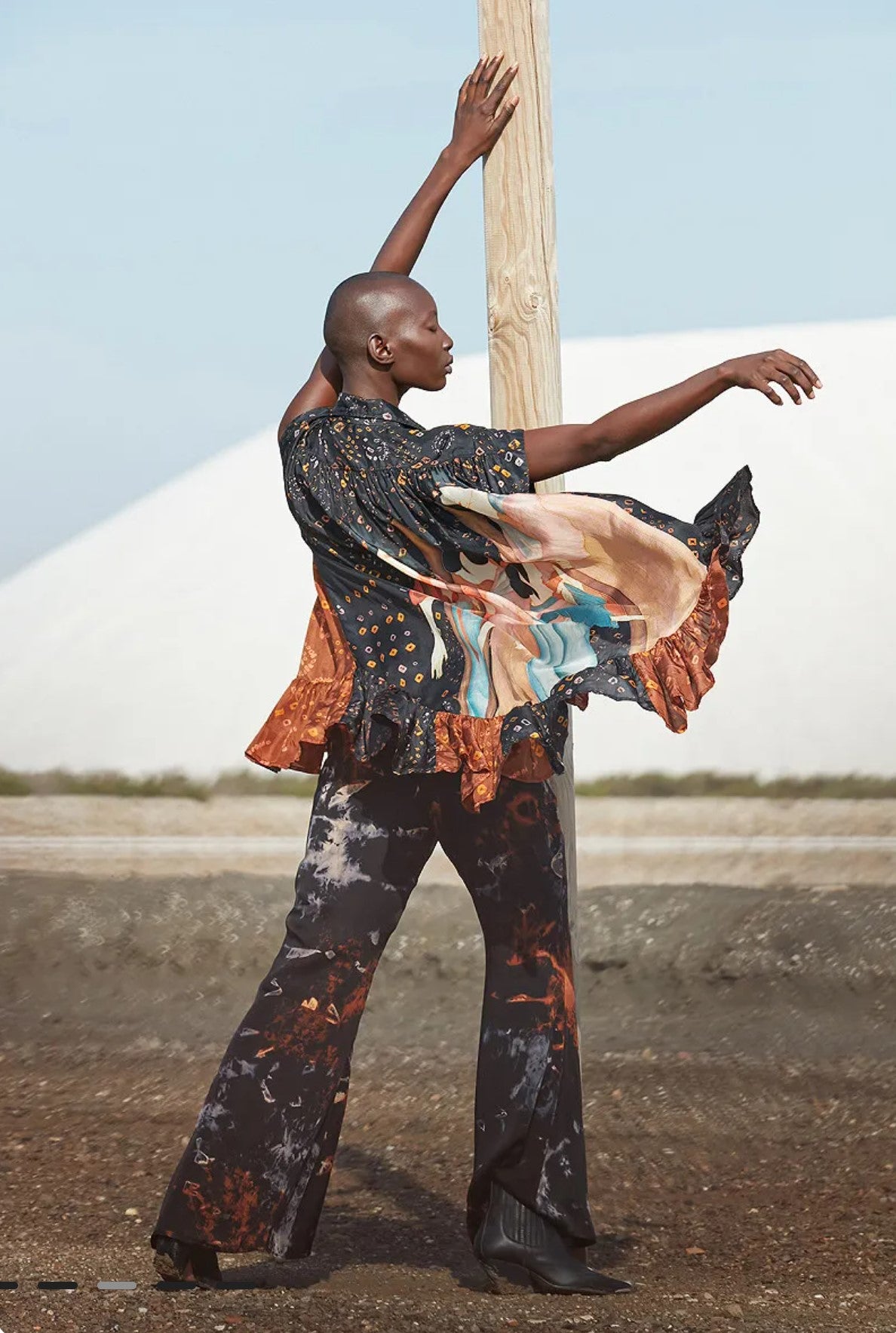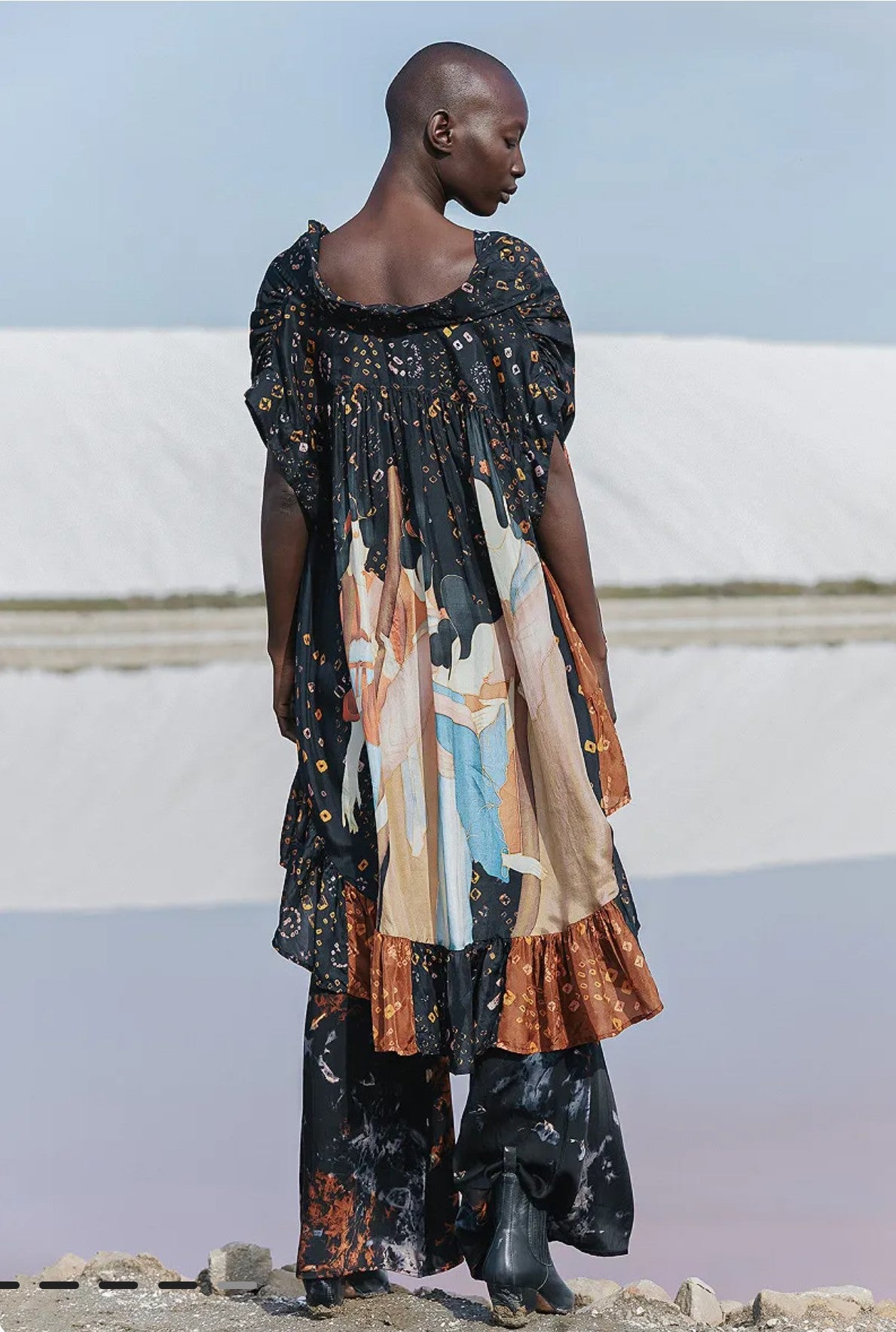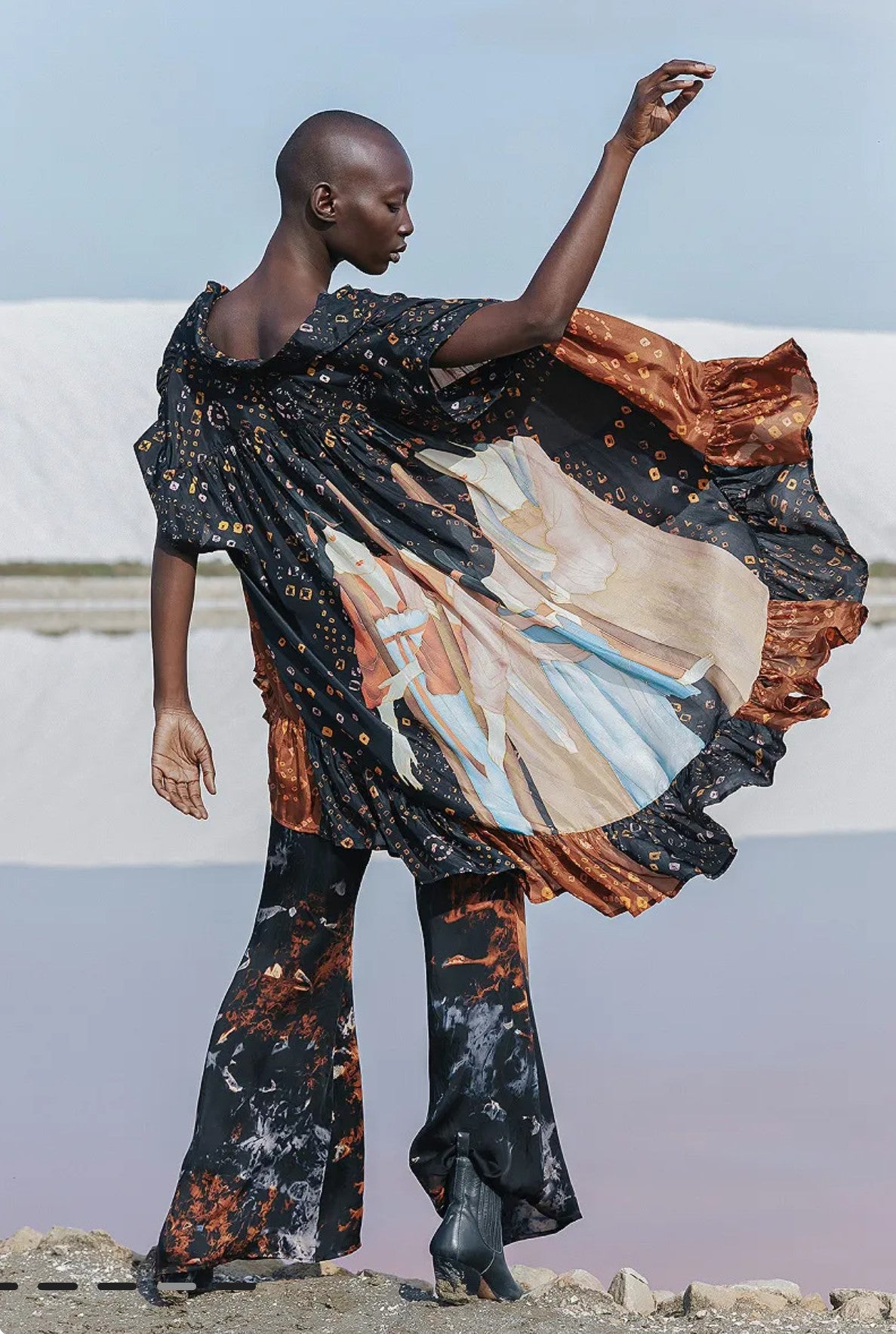 Mes Demoiselles - Dazel Pants
Flamed viscose satin trousers. 
These soft trousers are extremely elegant, with a flared cut at the bottom and delicately printed with flamed patterns. It has side pockets and an elasticated waistband for added comfort. Ideal and easy to wear, it's viscose satin fabric creates a feminine and contemporary silhouette.