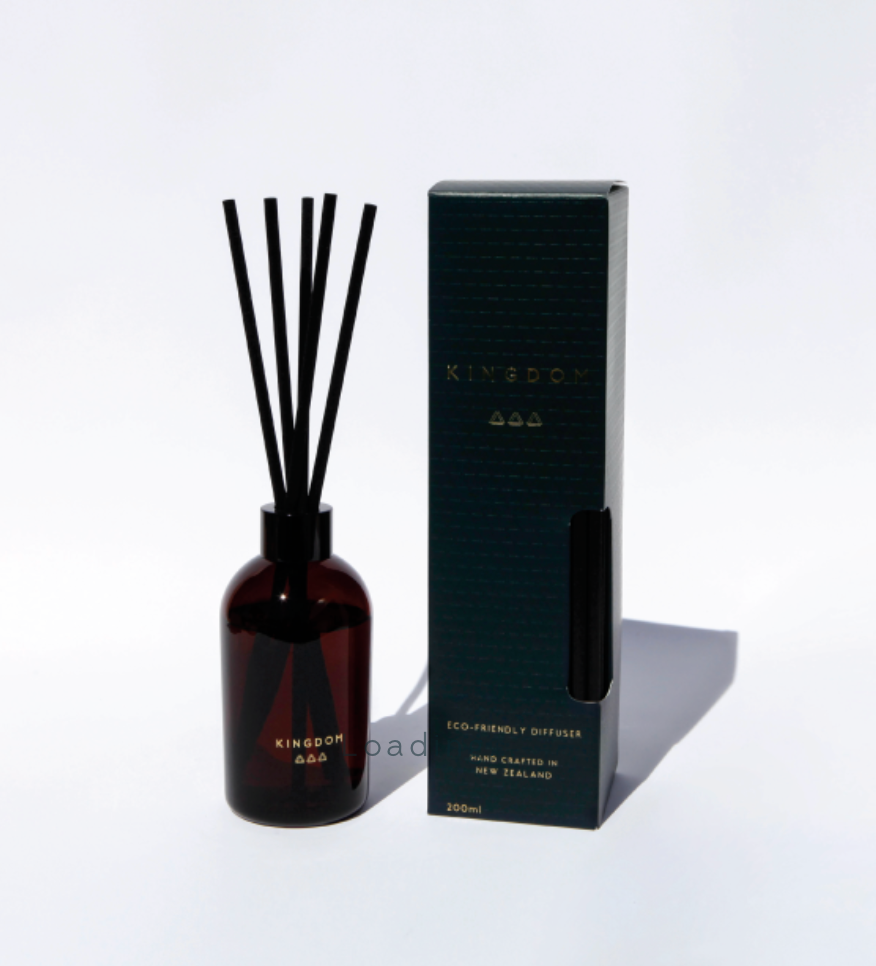 Kingdom Candles- Diffuser English Pine & Cedar
A contemporary style diffuser for lovers of elegance and modest sophistication.
A walk in nature, walks the soul back home.
Capturing the natural connection you feel in a cool and captivating woodland. Inhale the calming scents of pine, cedar and oak to centre the soul and bring the humbling strength of nature into your favourite spaces.
Rounded out by earthy, delicately musky tones of patchouli, wild basil, sage and fir.
This candle is a perfect accompaniment to the warmth of a fireside armchair. In fact, this scent feels just like home.
FRAGRANCE NOTES: FRESH AND SCOTCH PINE, CEDAR, SMOKED OAK, WILD BASIL, SAGE, FIR,REDWOOD CEDAR, OUD.
Mineral Oil Diffuser Set with Silk Fibre Reeds
Up to 6 months of scent dispersion
200ml