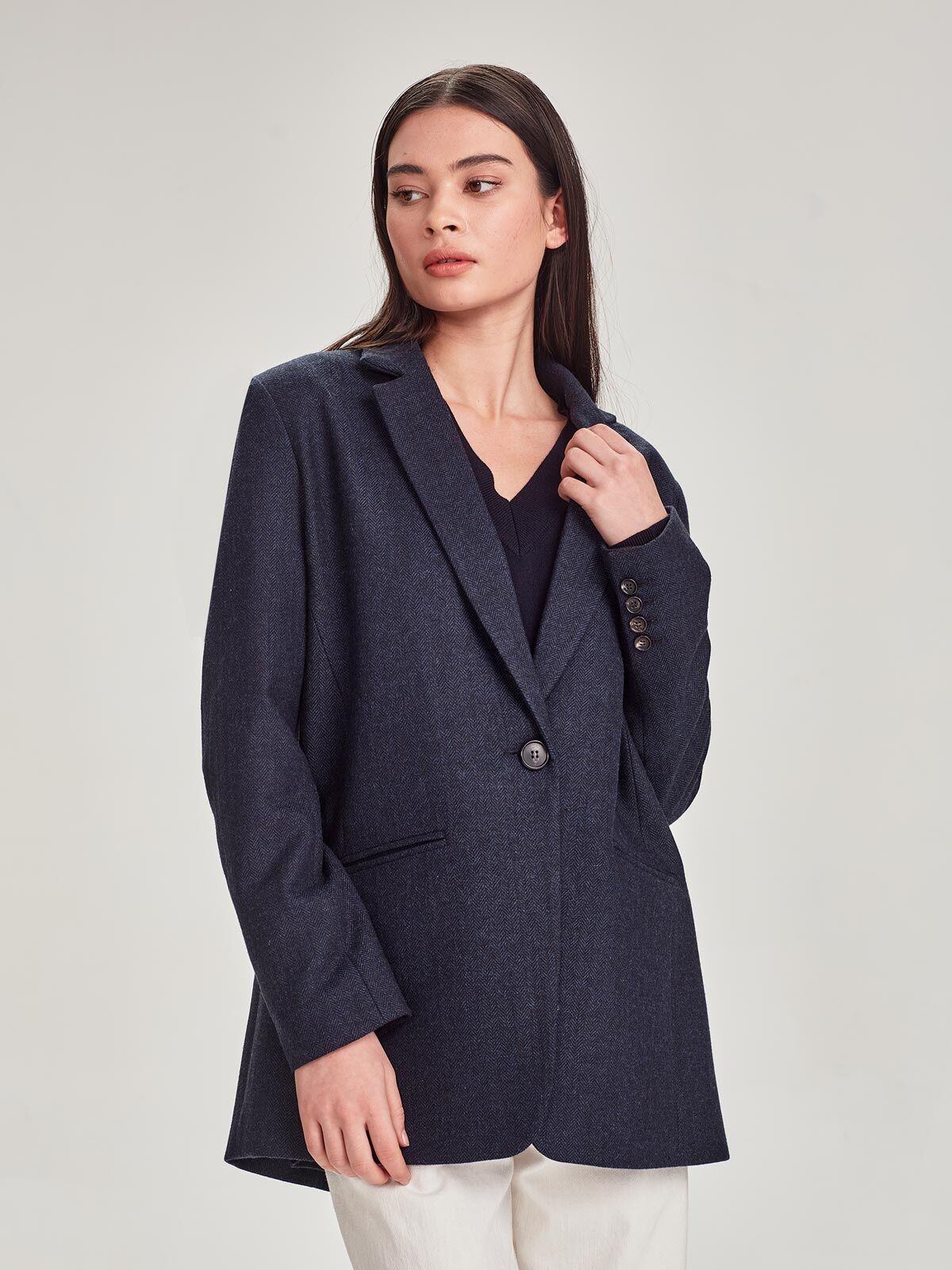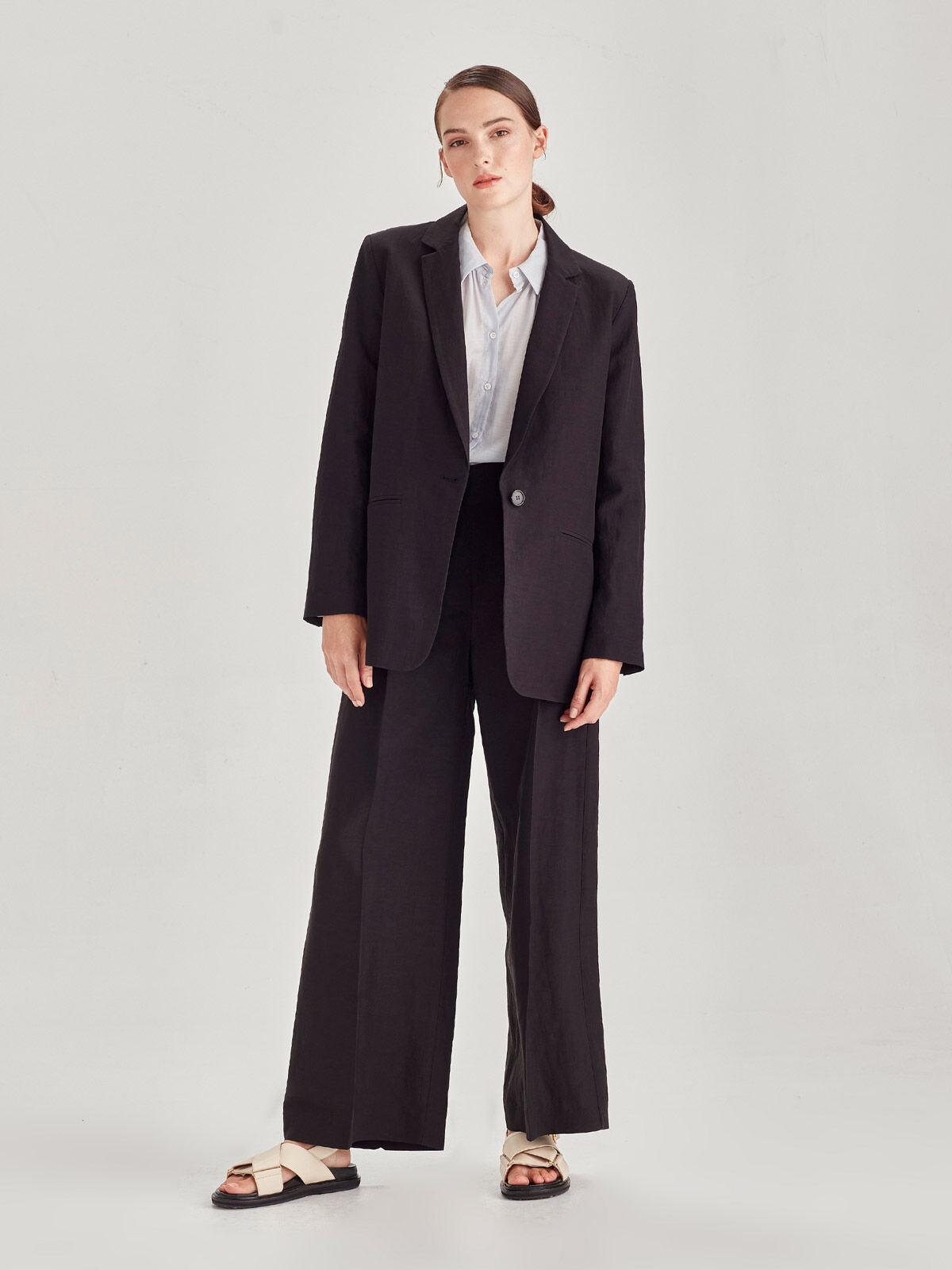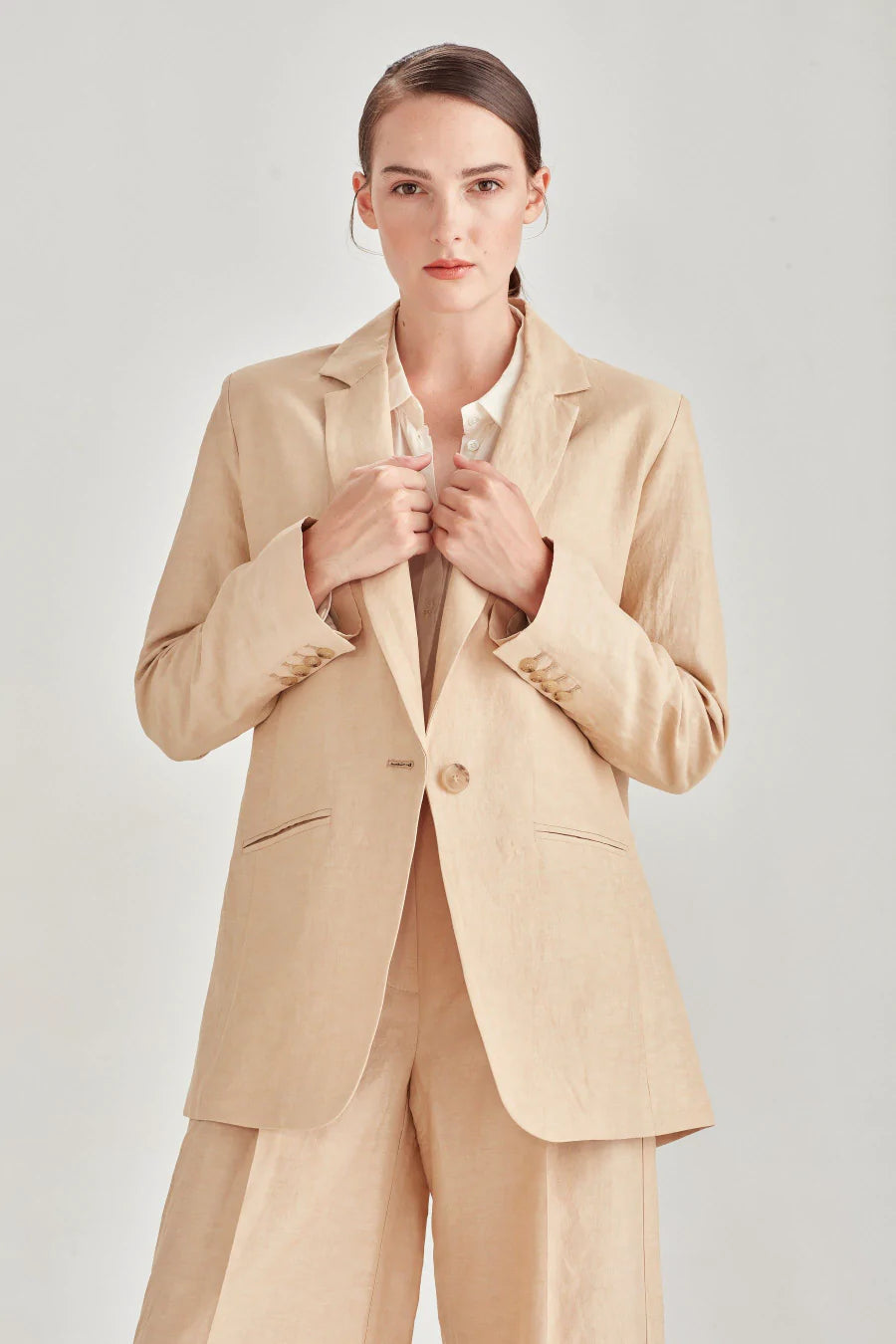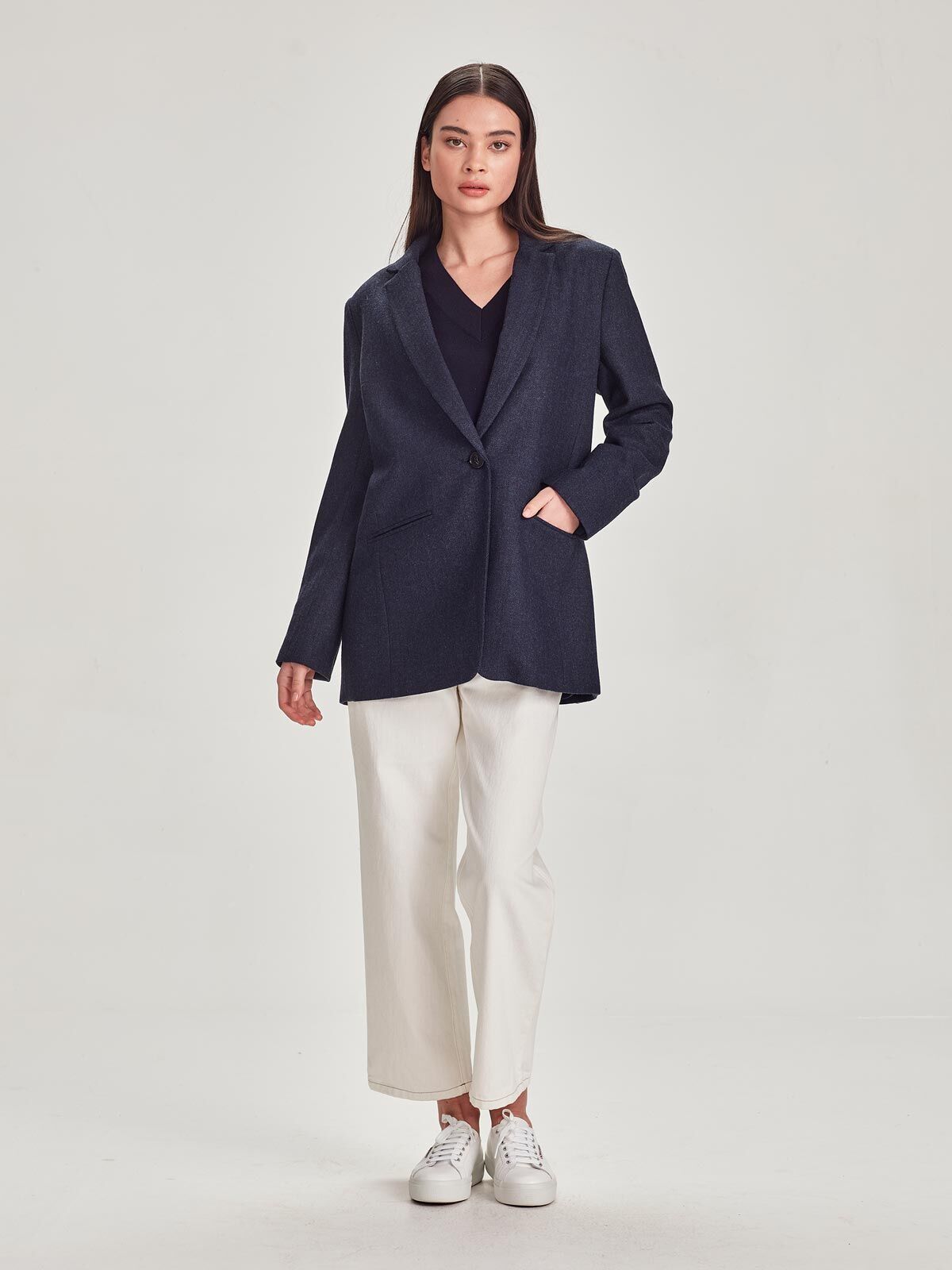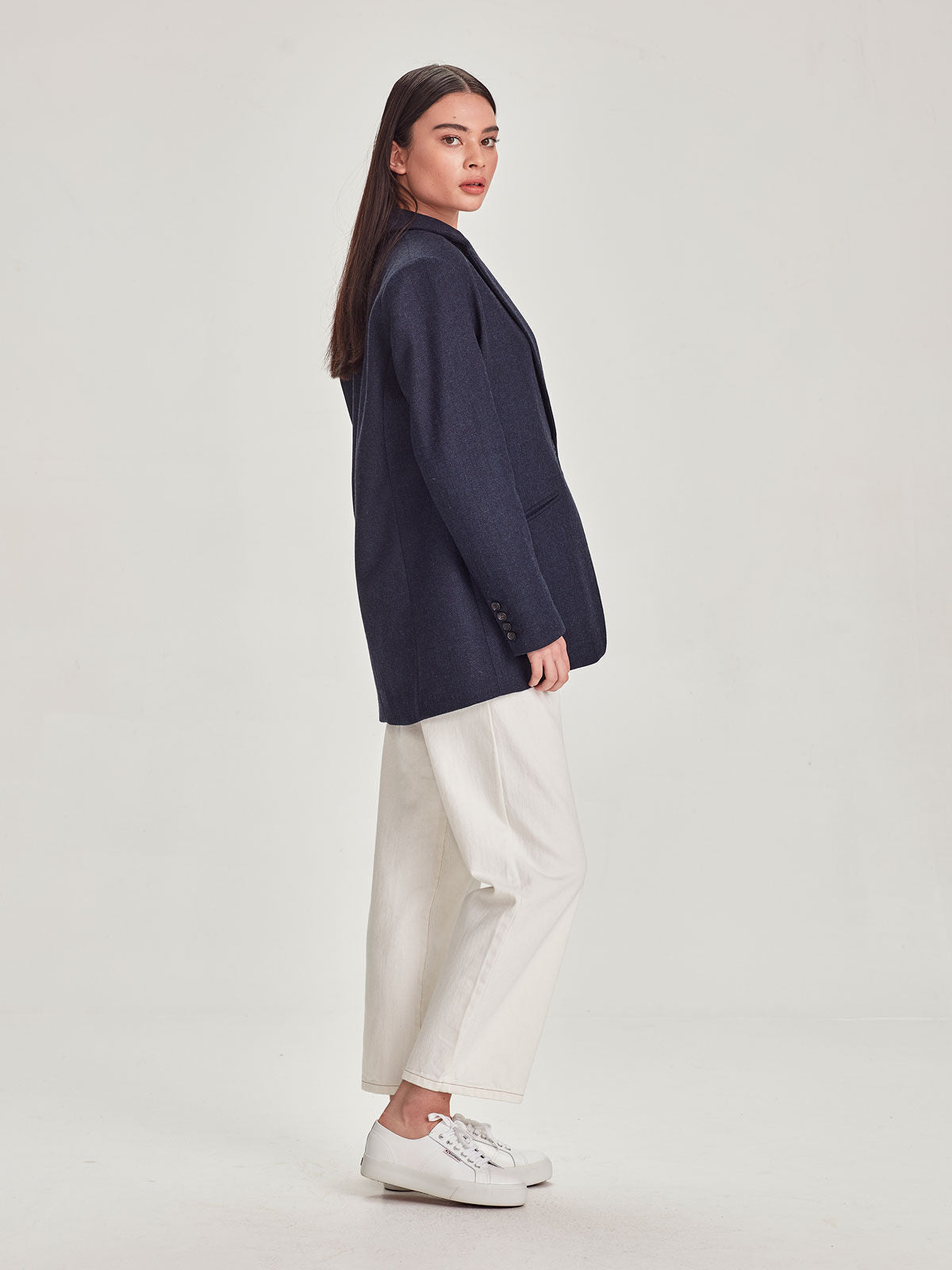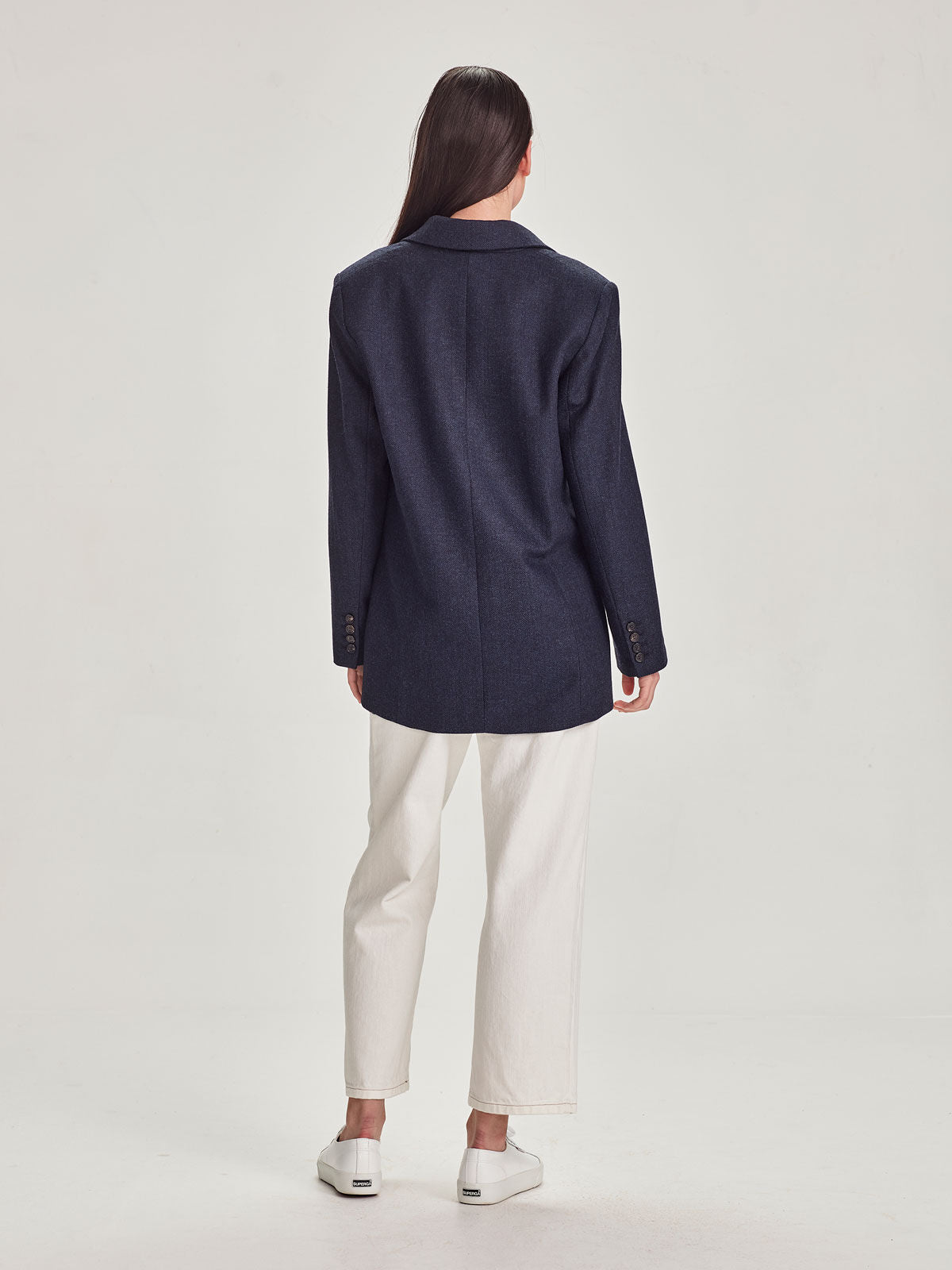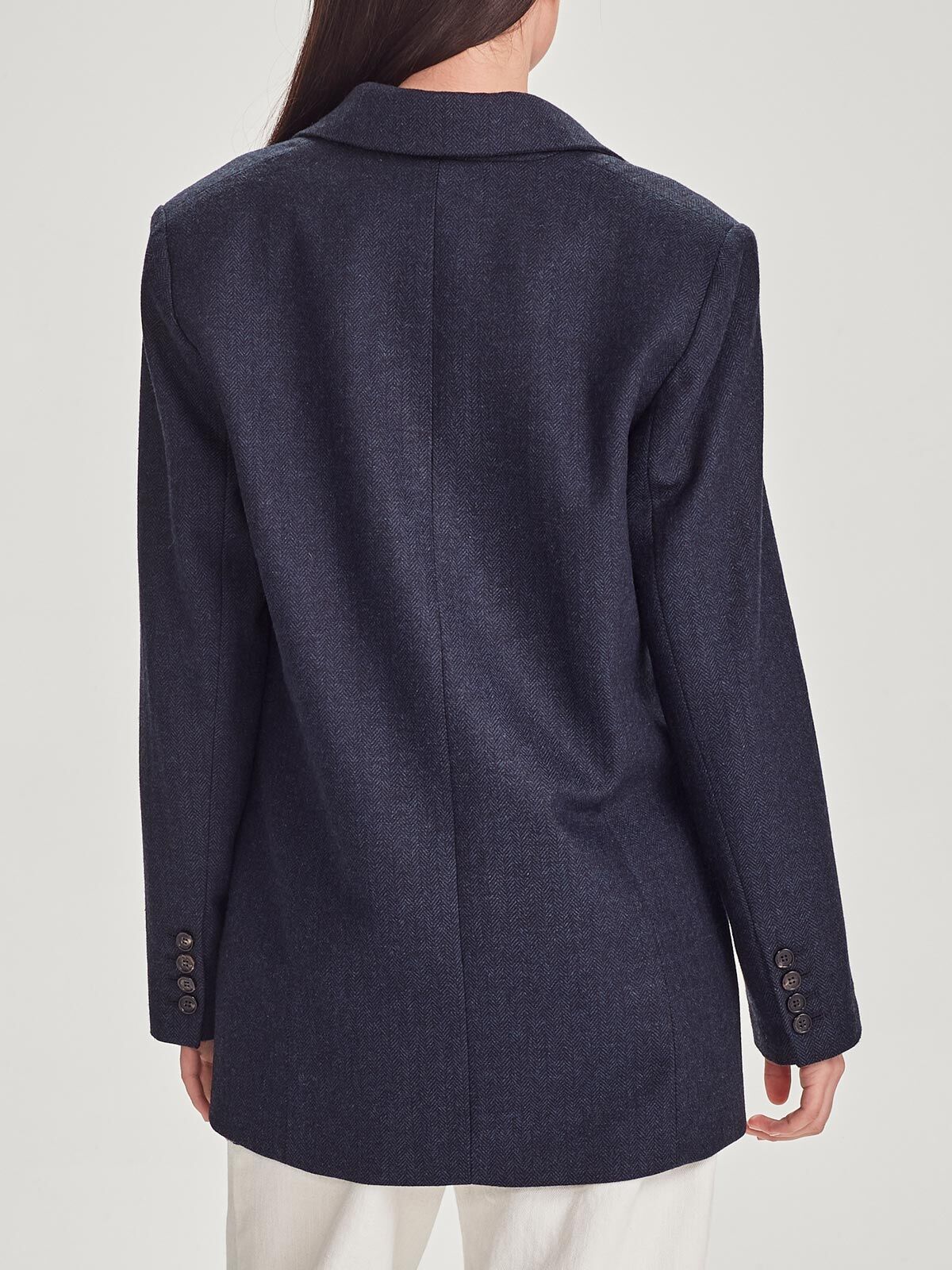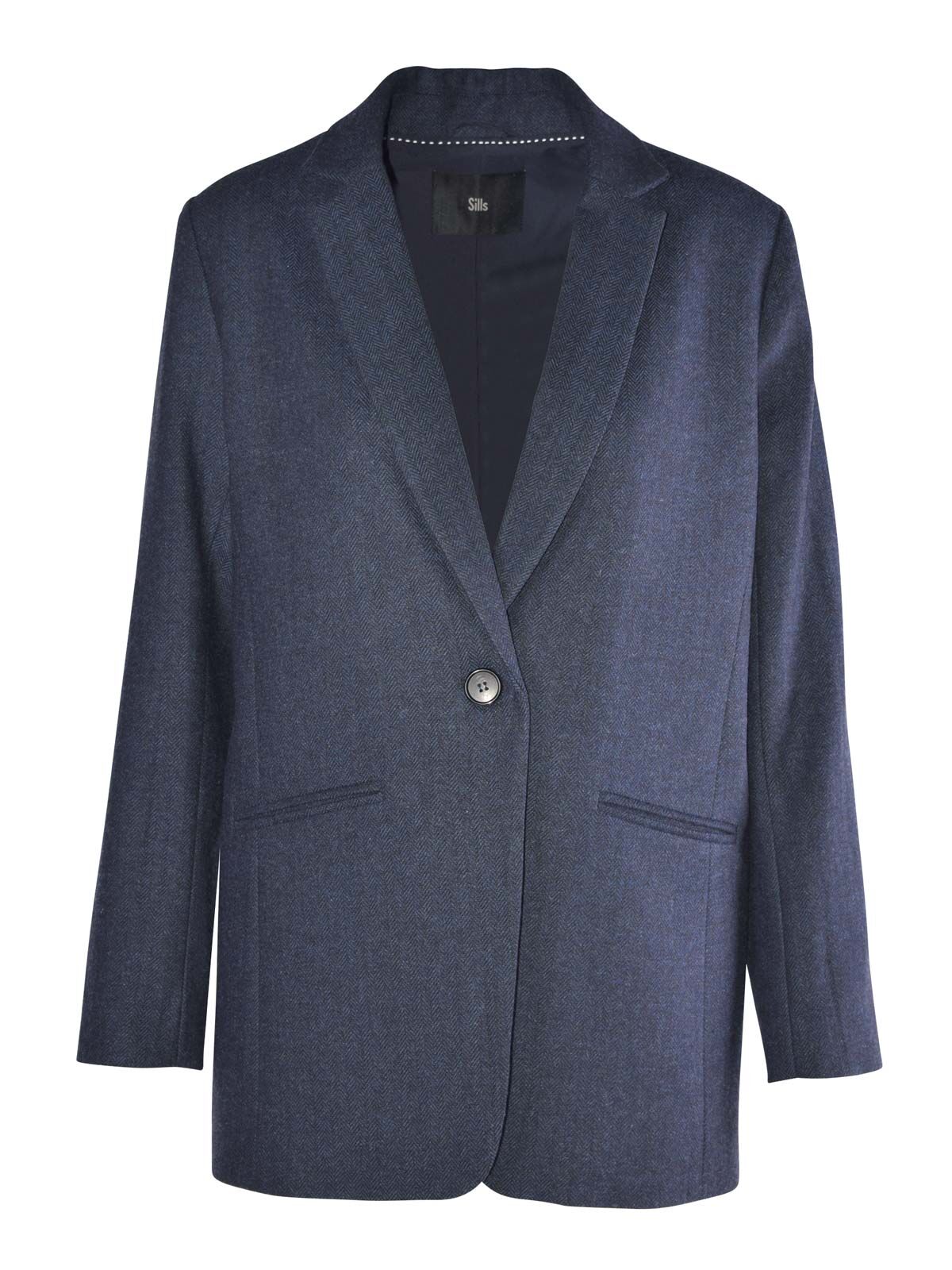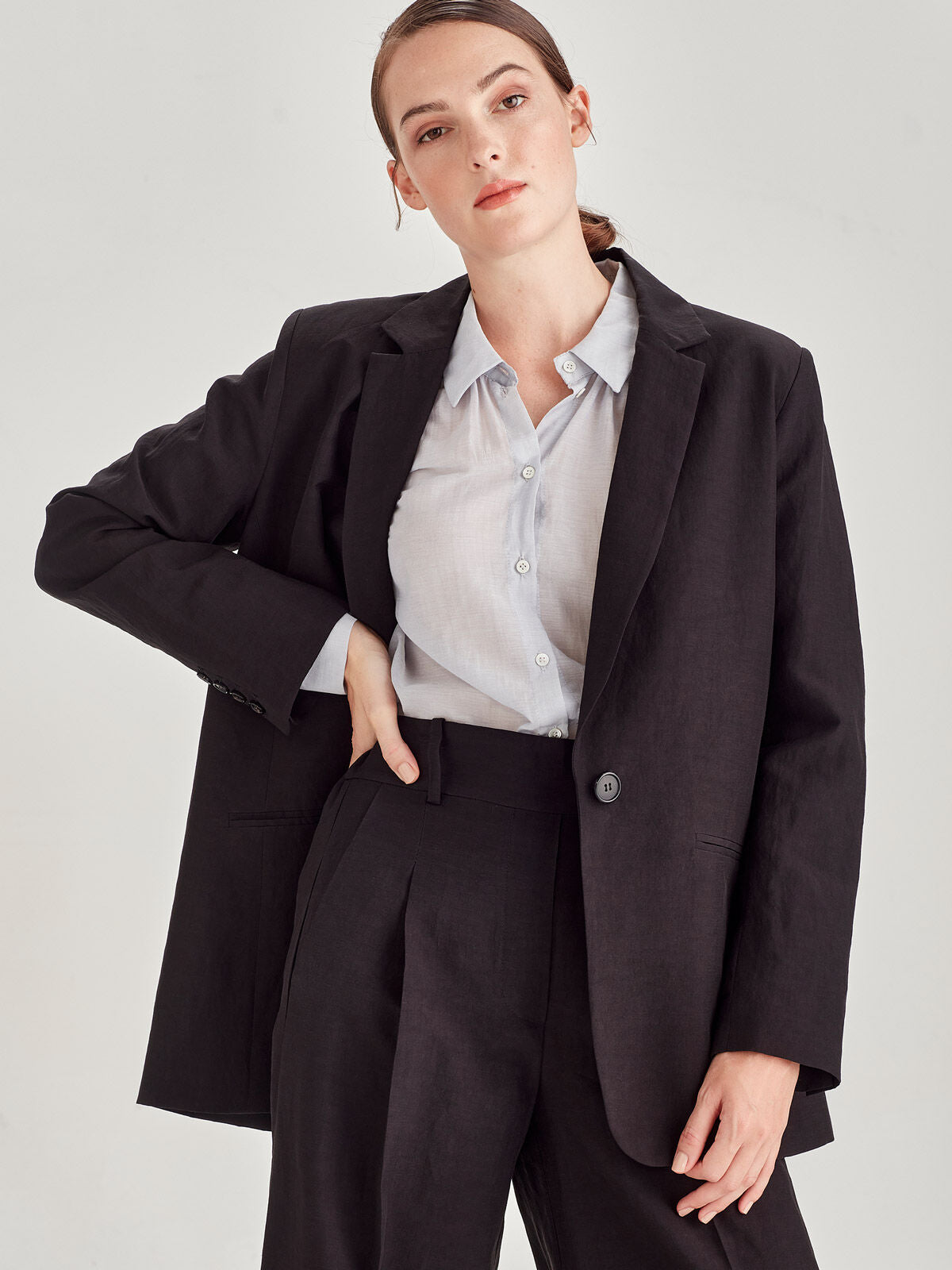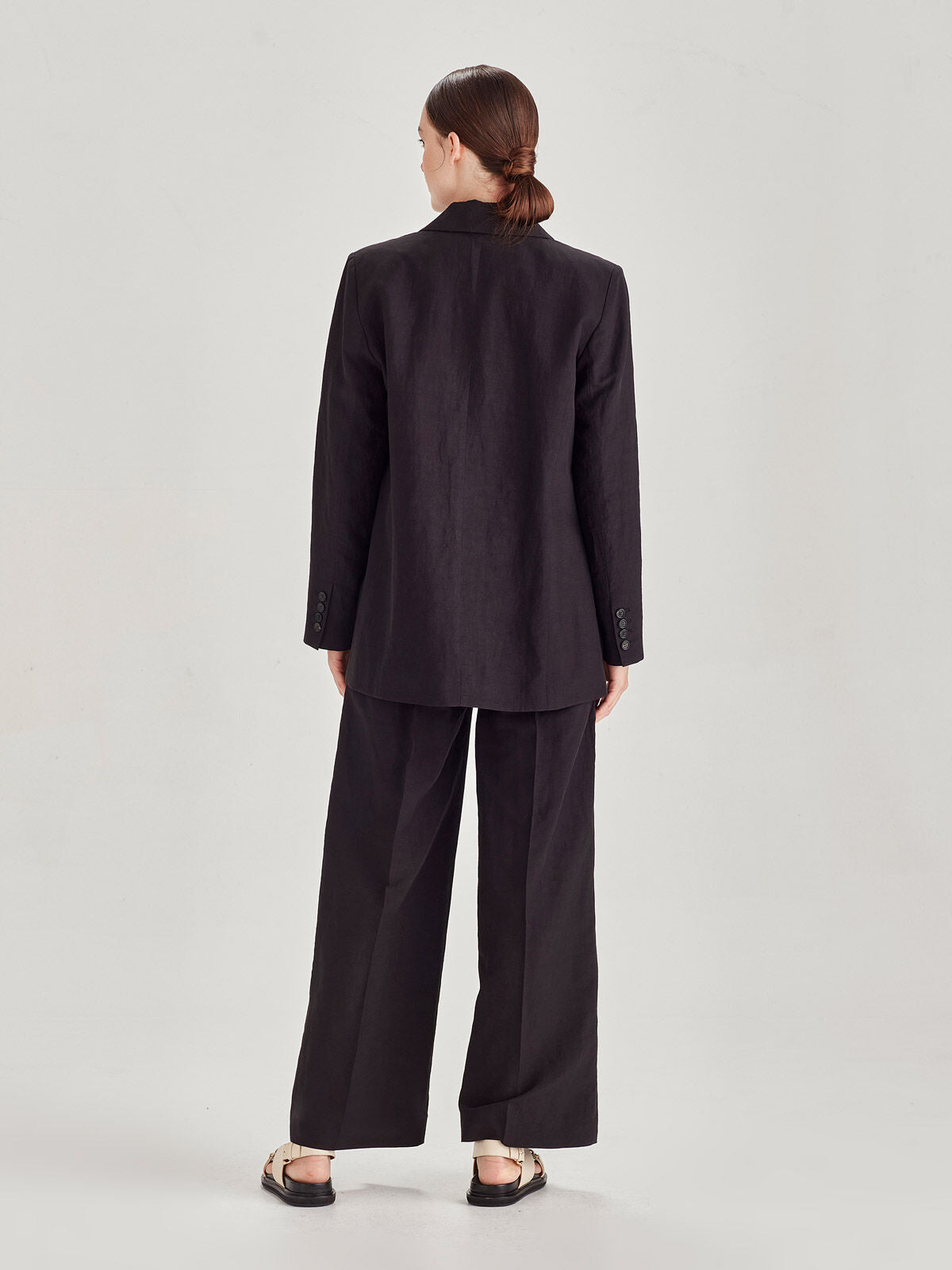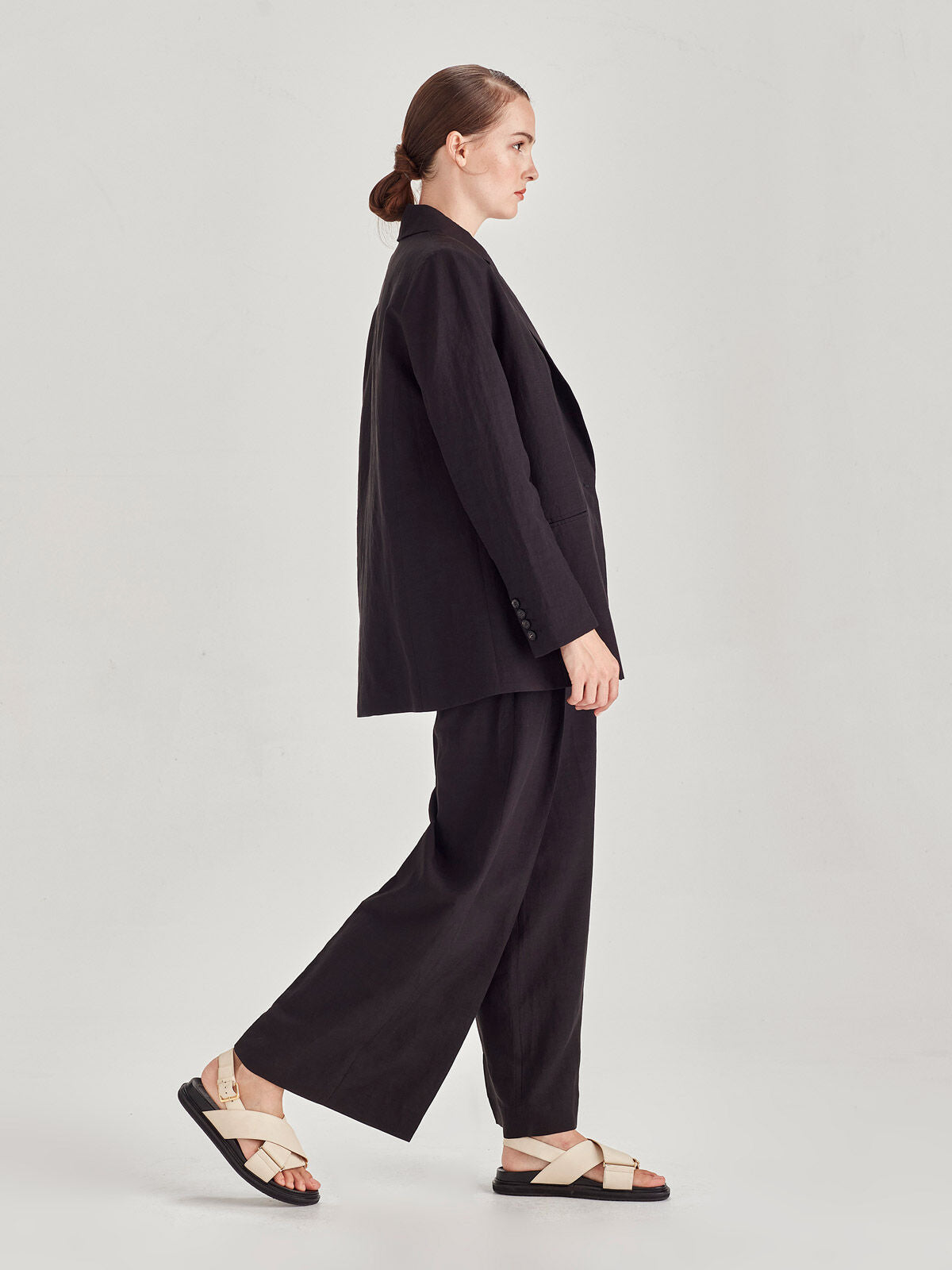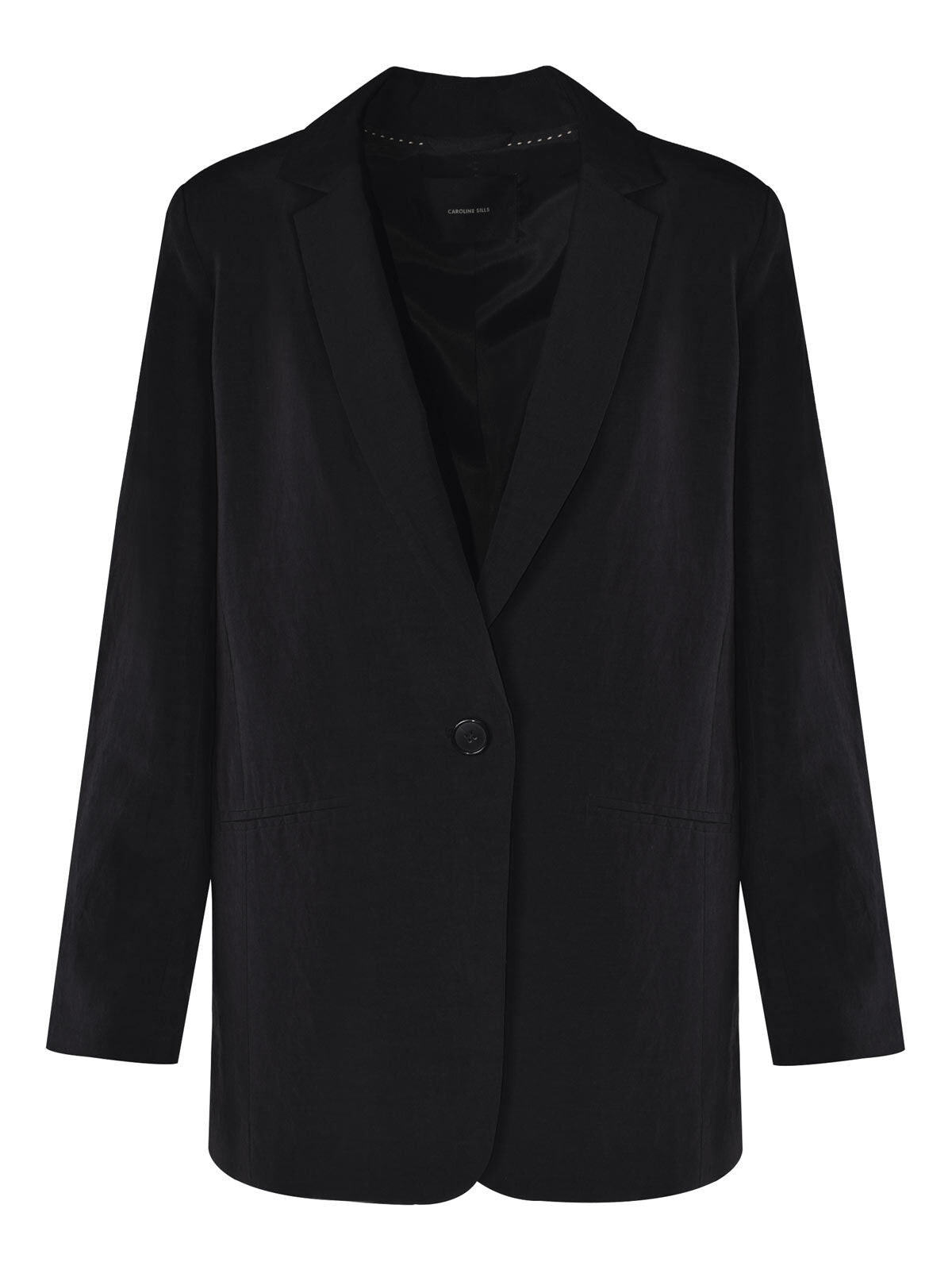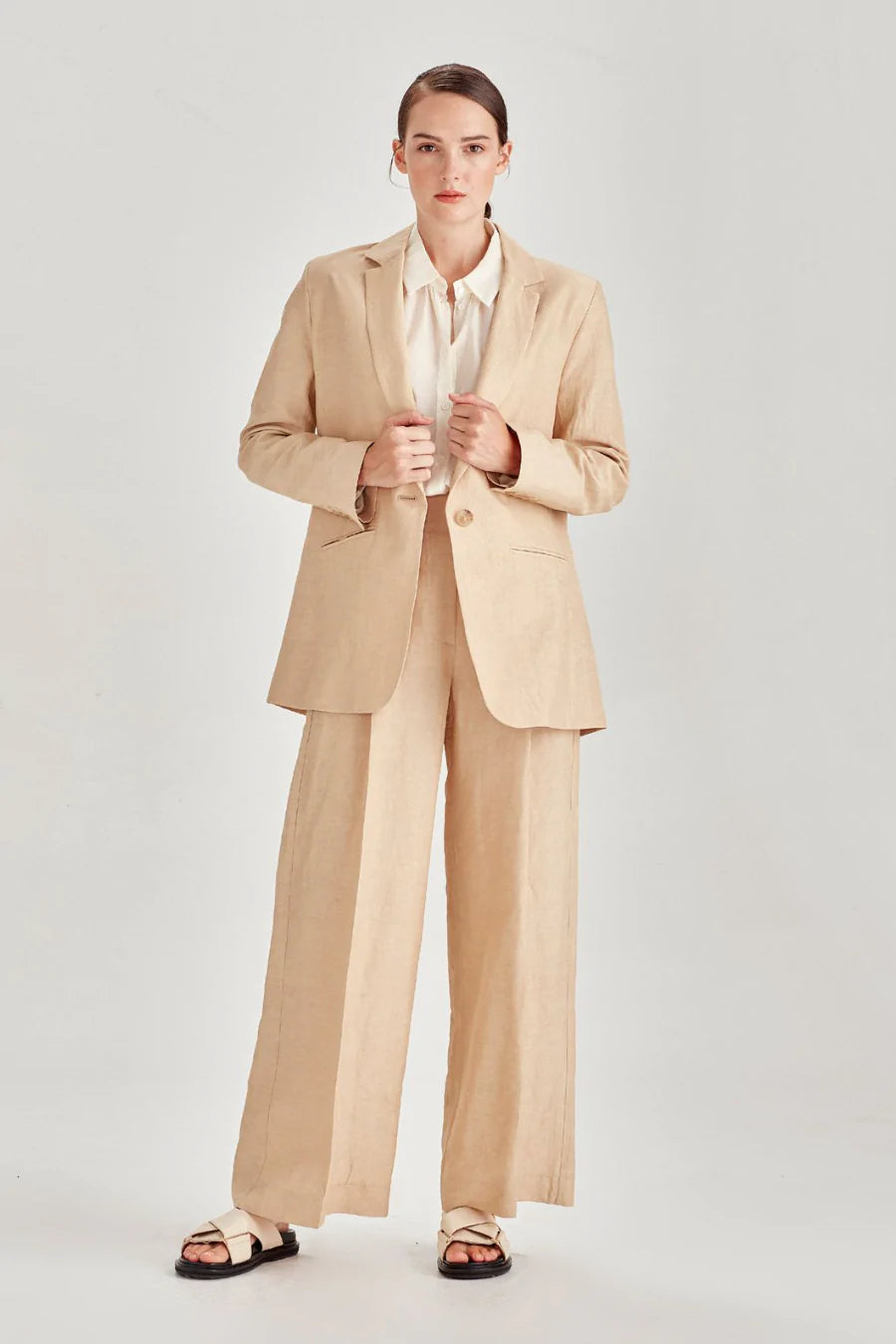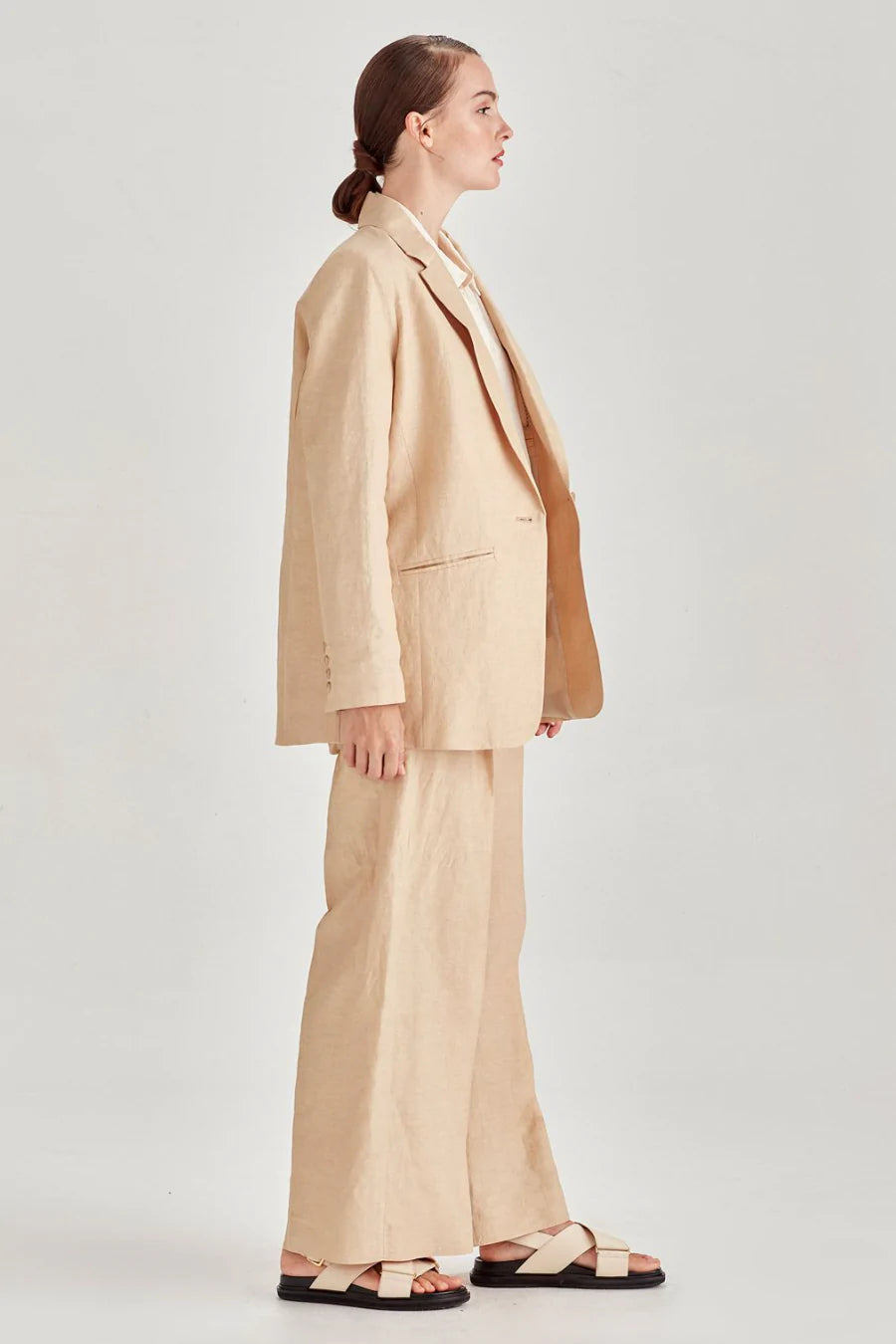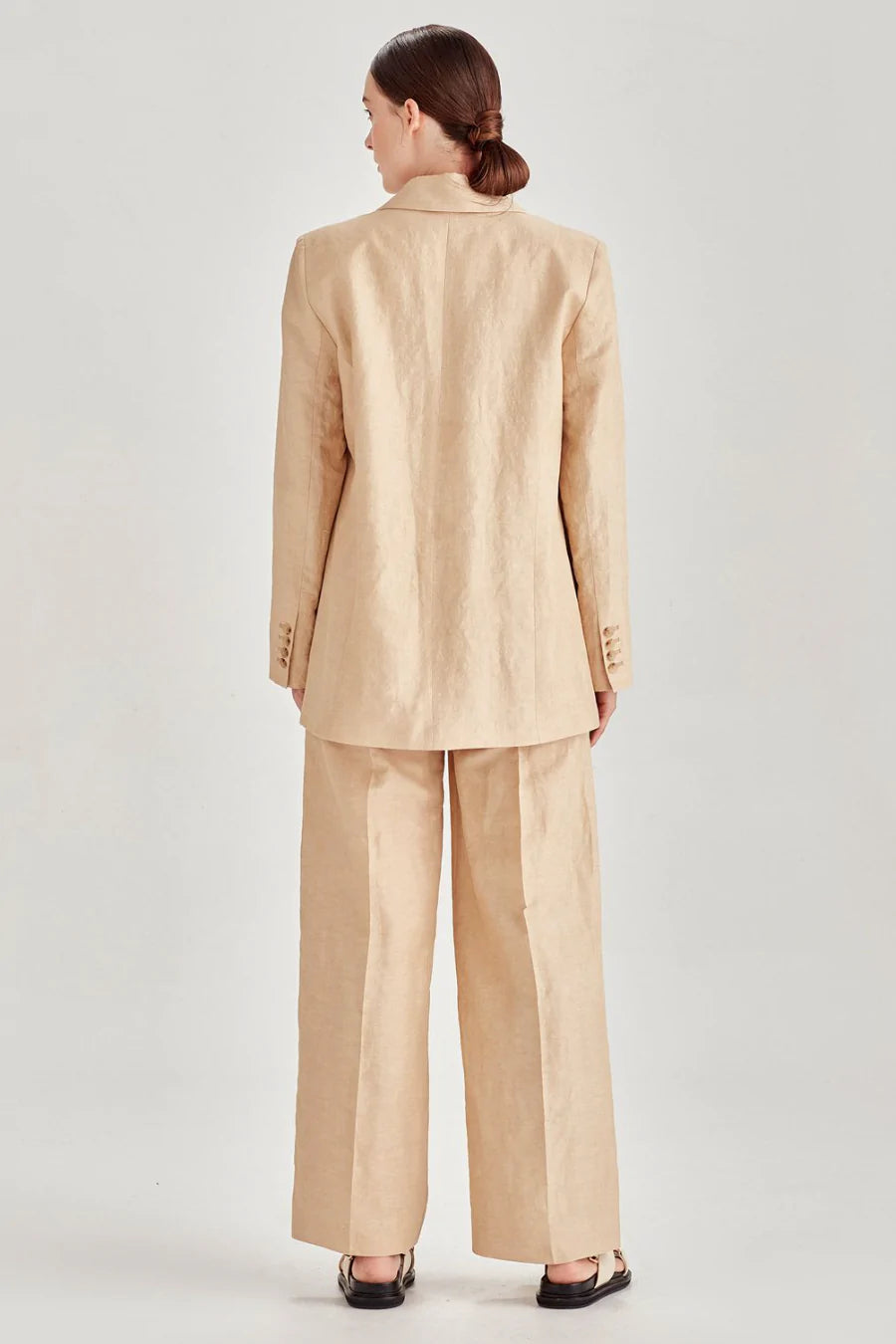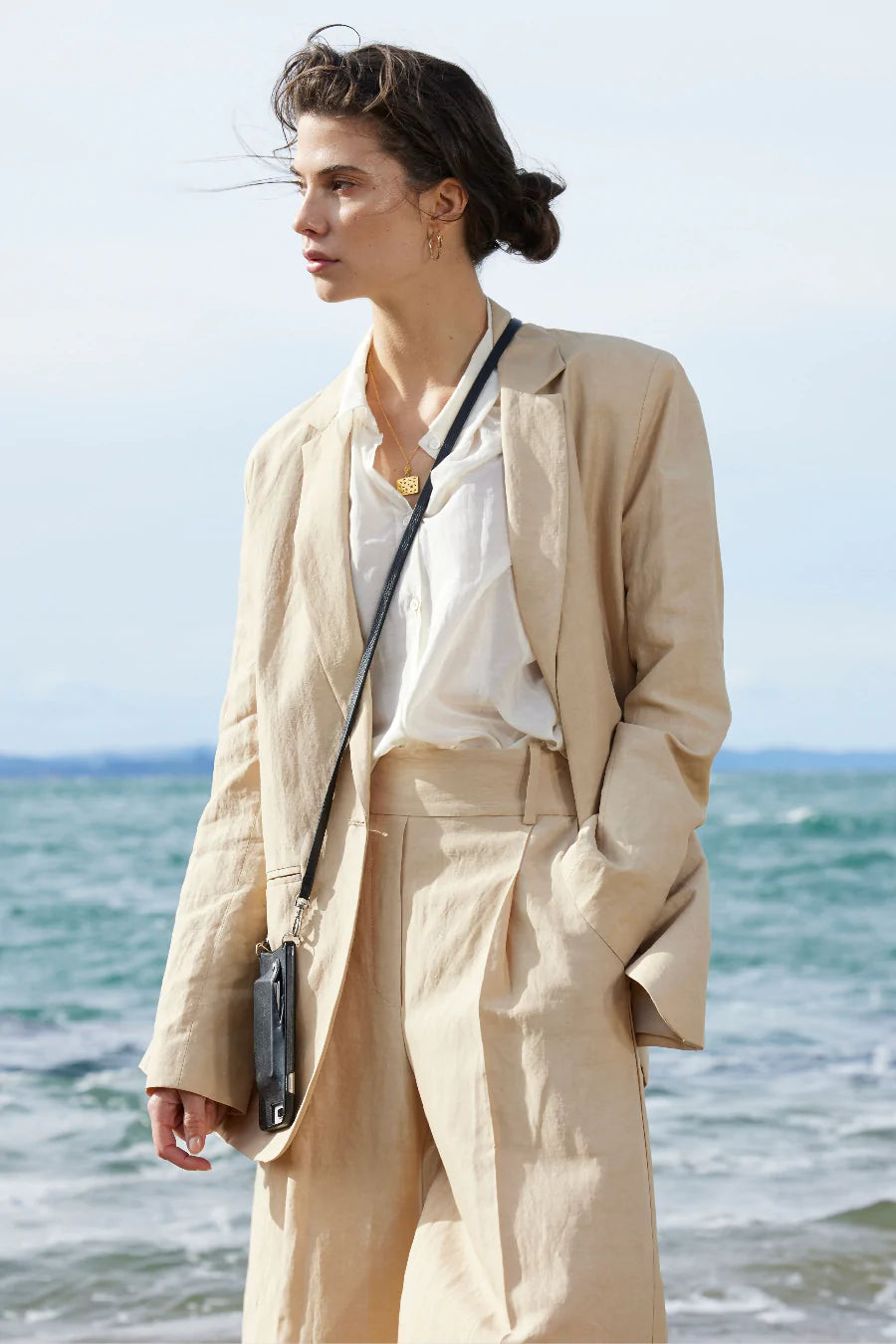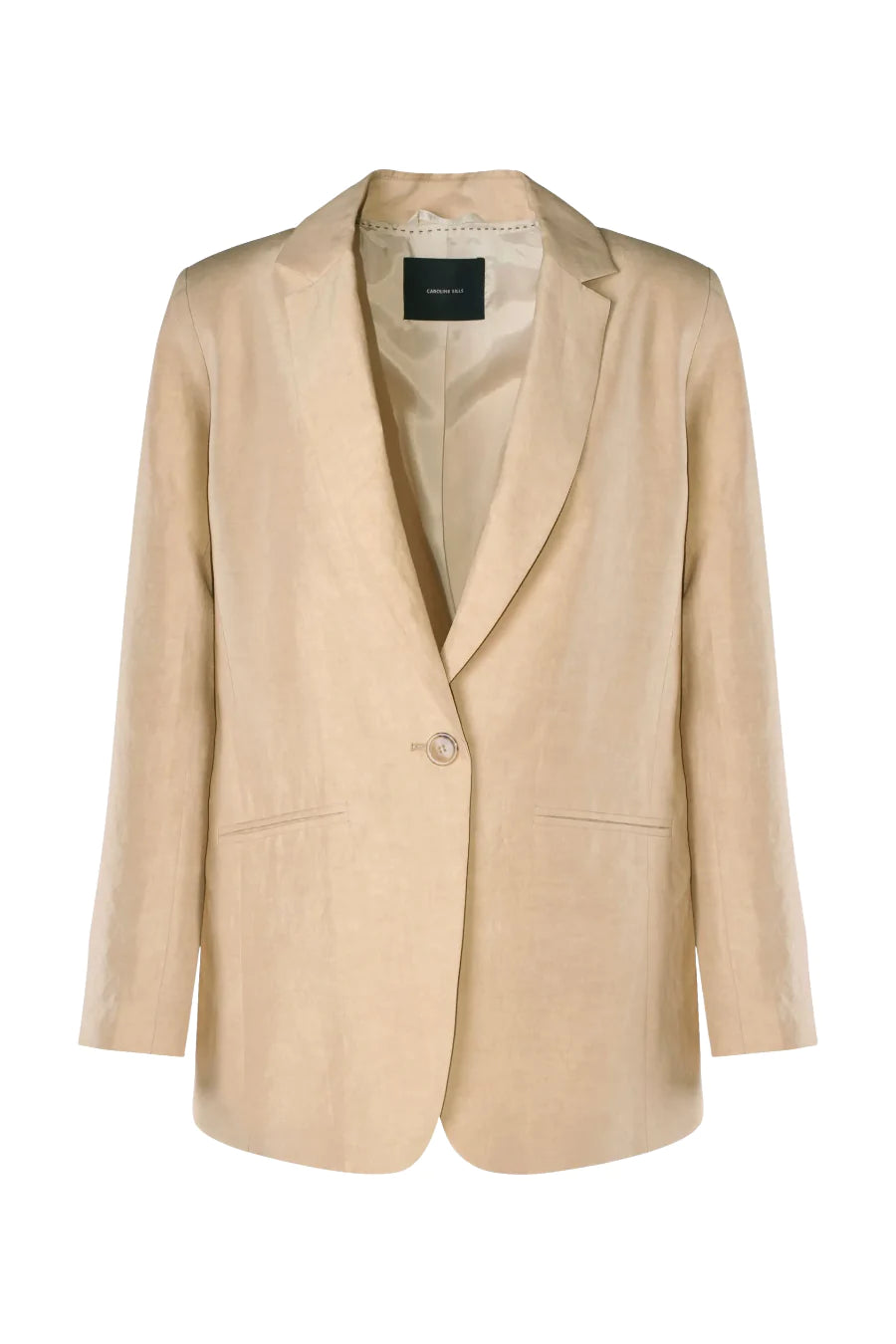 Caroline Sills - The Boss Blazer
The Winter Boss Blazer is in a beautiful Herringbone tweed in traditional chocolate and rich Navy. The texture of this fabric is perfect for this timeless boyfriend shape, it will polish any layers with ease, while keeping you warm this Winter.

The Summer Boss Blazer is a perennial favourite, updated in a crisp and edgy Linen blend for summer. Simple, ultimately classy and functional The Boss will deliver for years to come.

Winter:
- 50% Wool 50% Polyester / 100% Polyester Lining
- Fully lined with medium shoulder pad
- Jetted hip pockets
- Single button front fastening
- Multiple button sleeve vent
- Internal chest pocket with bespoke contrast hand-stitch where lining joins wool main

Summer:
- 65% Organic Cotton 30% Nylon 5% Elastane
- Pull on, elastic waistband
- In seam hip pockets
- 1 x Back welt pocket
- Contrast Satin stripe on outer leg
- 7/8 length